Top your meeting with a tailored solution
Are you planning a meeting beyond the ordinary, and do you have any special requests with regards to the setup or framework of your event? At Imperial Hotel, we have coordinated a vast number of meetings, conferences and events, and we therefore understand that every detail counts.
With a tailored solution, we assist you with creating a unique meeting experience for your guests, where the only limit is your imagination. Last but not least, we will assist you every step of the way from idea generation to planning and coordination of your event.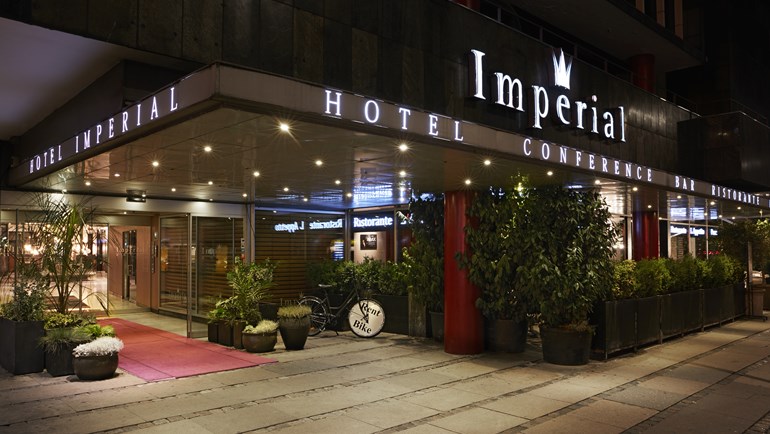 Do you want to learn more?
Need more info? We are ready to help whether you need some good ideas or a quote.
Contact us today
+ 45 3312 8000
Vester Farimagsgade 9
1606 Copenhagen, Denmark
Send email