A fusion of tradition, innovation and an international atmosphere in Copenhagen
Welcome to the official website of Imperial Hotel
Welcome to Imperial Hotel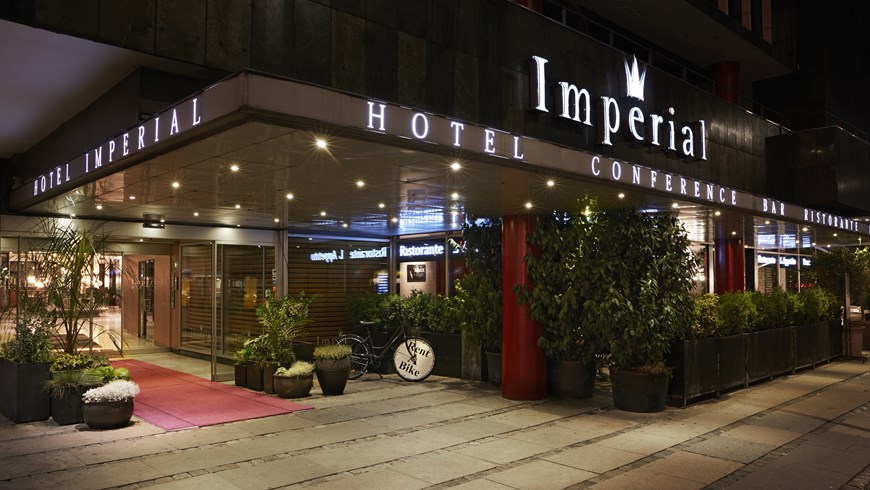 In the 1950s, Danish architects, designers and cabinet-makers had their most glorious days. This decade, lots of iconic design found their way to the homes and hearts of the Danes – and now, we are witnessing that trend again. The retro phenomena have returned since they express a special interest in – and longing for – the past that has shaped our society.
Imperial Hotel was built in 1958. Today, it rises like a completely renovated, classical design hotel. Not 'just' because it represents an important decade, but also because it frames an international meeting place. A place where we can breathe new life into a design expression that makes an impression. We do that with the help of 'members' of the Danish design élite and their retro design, since its characteristics gives us a language of common tongues. Through Danish design, we can tell people across borders and languages about our cultural heritage, lifestyle and self-perception. Maybe better than we can tell by words.
A tribute to Danish retro-design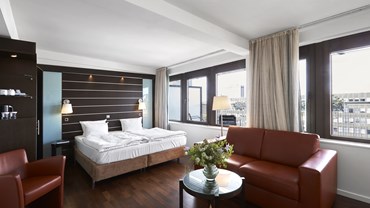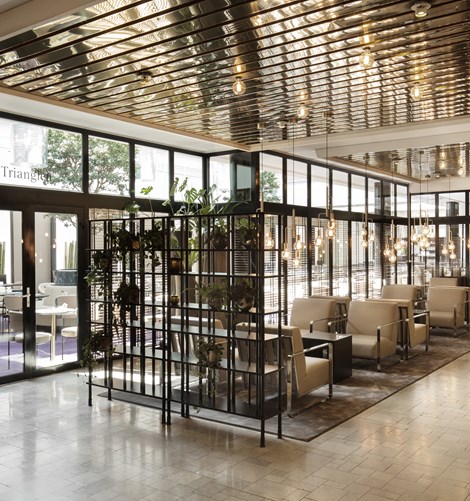 The retro design shows that the past and presence can exist at the same time. The retro style adds, in other words, life and storytelling to the contemporary home – and therefore also to our 4-star hotel. In here, you can 'meet' recognized Danish designers like Verner Panton, Fritz Hansen and Morten Engelbrecht.
In our lobby, you also find custom-designed chairs in a 1950s style and our fireplace room hides bookcases with the cubic – and iconic – GRID system… which together with the deep green plants, brass figures and, in the winter half-year, a lighted fire invite cosy talks and reading. All interior is framed by wooden panels, incandescent lights, and orange and purple colours.
The retro phenomena are not only popular in Denmark, but also globally. The award winning TV series 'Mad Men' is a sure sign of that. The series has given us, on the other side of the screen, something to gather around – even though we are spread around the world. Since Imperial Hotel has international appeal, we have been inspired by the 'Mad Men' series throughout an entire floor and in selected Executive Rooms… which maybe will make you and other guests think of tweed suits, backcombing and crystal decanters. /p>
Enjoy your breakfast in the 'company' of Danish celebrities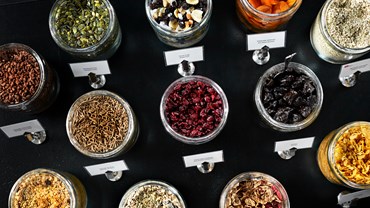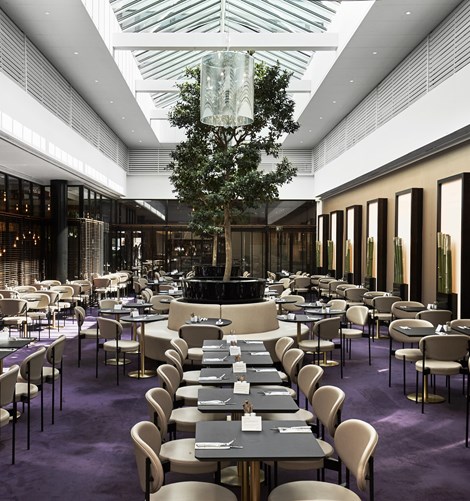 The heart of the hotel used to frame the palm court Imperial Garden. In the days gone by, the court was a meeting place for the middle classes and celebrities in Copenhagen. Therefore, people like Simon Spies, the founder of the international charter airline Spies Rejser, has enjoyed gravlax, short loin and fine wines in the former palm court.
Today, the glass-framed room hides our morning restaurant. In here, you can also enjoy a varied breakfast buffet of both cold and warm dishes, including fresh-baked bread, cold meats, cheese and jams, eggs and bacon, yoghurt, fresh and dried fruits… and buttery Danish pastries for the last mouthful.
Arrange your meeting and conferences in a retro atmosphere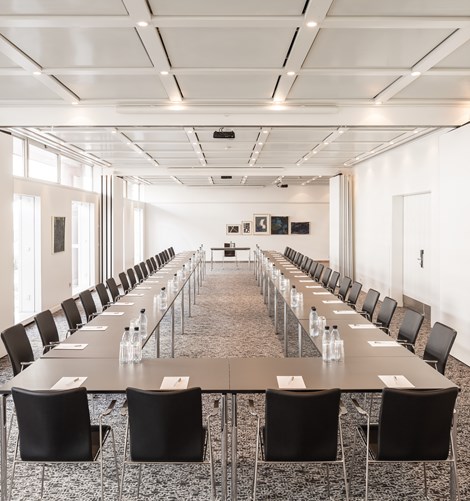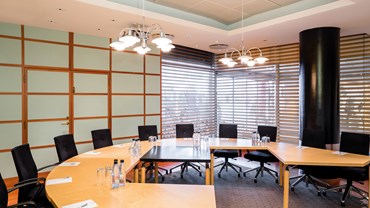 Furniture and design from the middle of the twentieth century were a symbol of optimism, growth and consumption – and therefore created favourable conditions for businesspeople, strategic decisions, and creative thinking. We were for instance reminded by that in the successful series 'Mad Men'. Therefore, we also believe that the retro vibe at our design hotel create the ideal frames for profitable meetings and conferences.
Imperial Hotel has six meeting rooms that can accommodate up to 200 people. In here, you and your guests get comfortably through the day, since all rooms offer the newest audio-visual equipment, air-cooling and plenty inflows of light. We gladly help you to choose the ideal meeting package or customize the content for your purpose and schedule. If you need a place for preparation, find peace to work, or arrange an informal meeting, you are more than welcome to use our business lounge.
The taste of crafts and traditions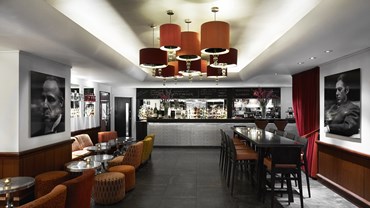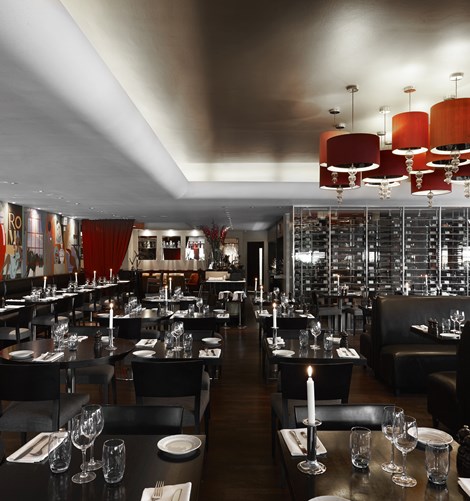 Do you consider traditions, experience and professional pride as a quality stamp? So do we. As a classical design hotel, we applause everyone with craftsman skills. Also in the kitchen. Therefore, we are naturally fascinated by the Italian cuisine and its food culture which has been passed on from generation to generation for centuries. The Italians know how to grow and handle ingredients that are full of flavour – you know, ingredients that find their way to dishes that are both simple and world-known. Pizza, pasta and the airy coffee dessert tiramisu are few of many examples.
You can taste them all in the hotel restaurant Ristorante L'Appetito. In here, 'Chef di Cucina' Pino and his team from Italy put on the chef's whites and cook everything from insalate and pizza to dolci – exactly like the food traditions prescribe. Buon appetito!
---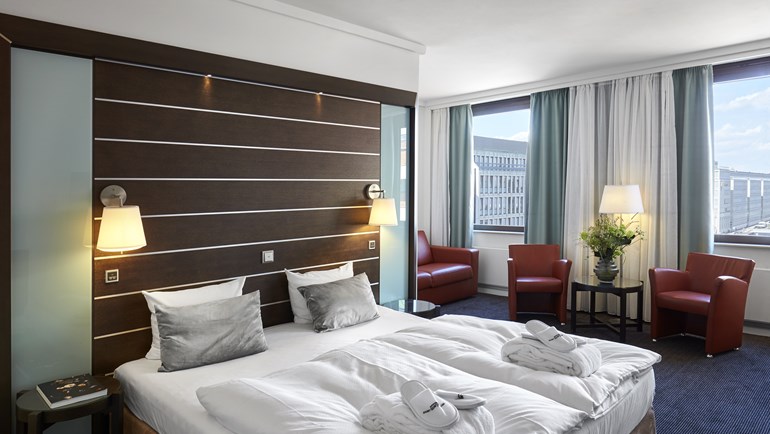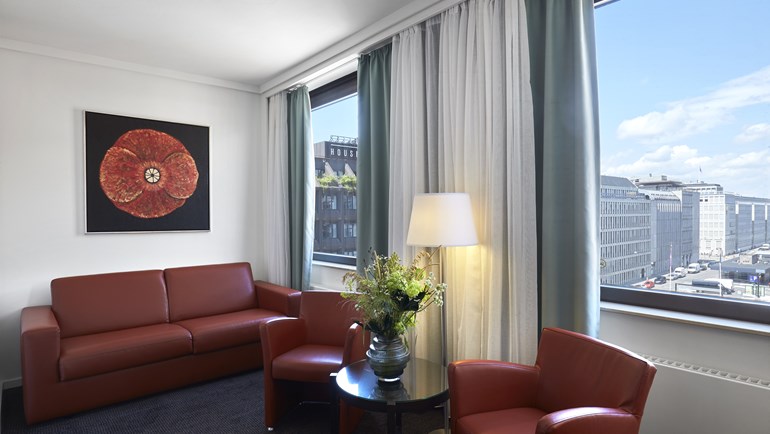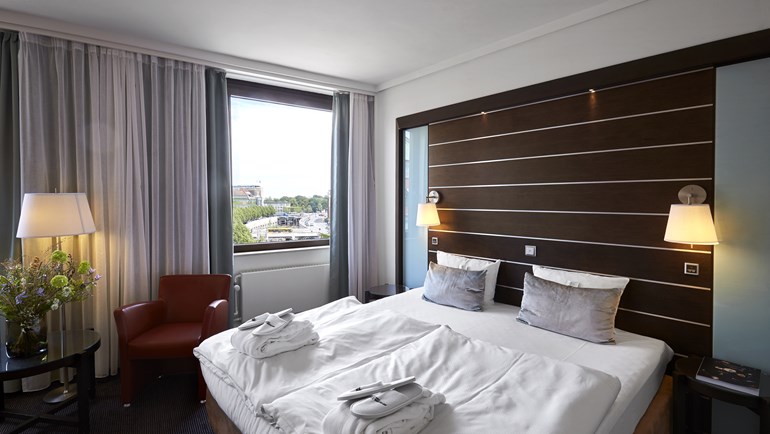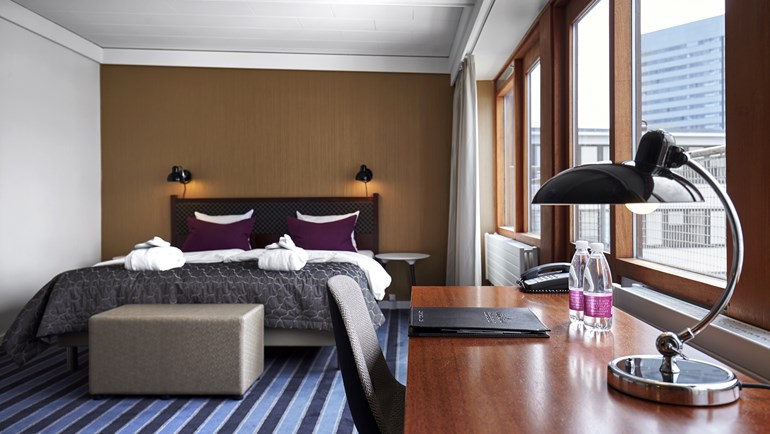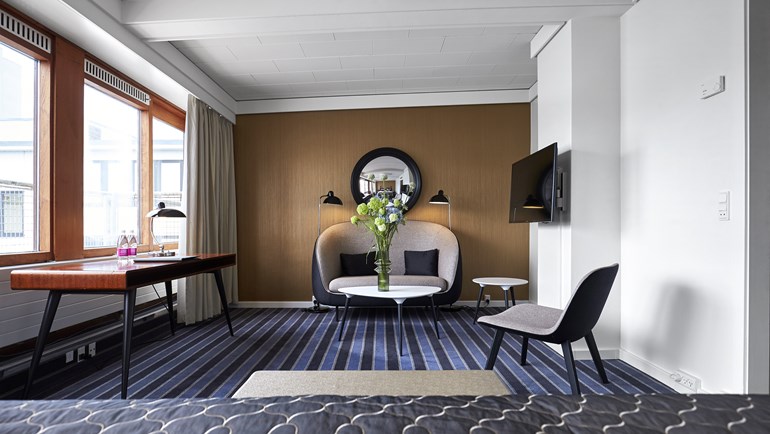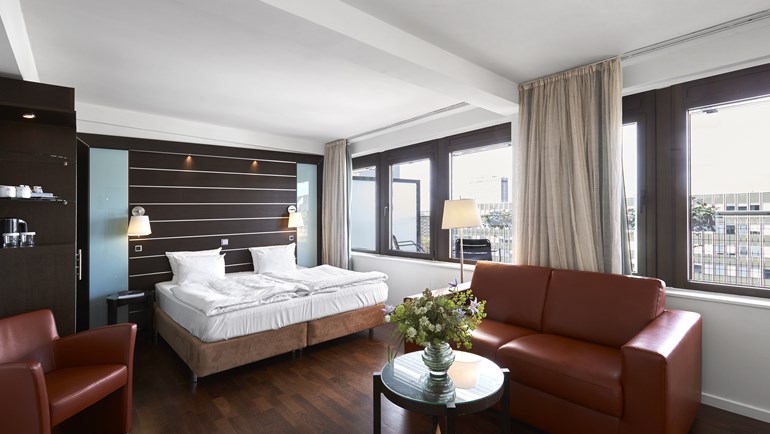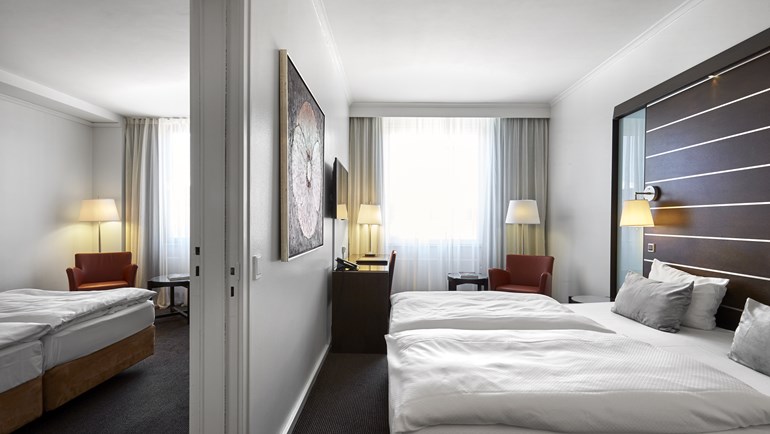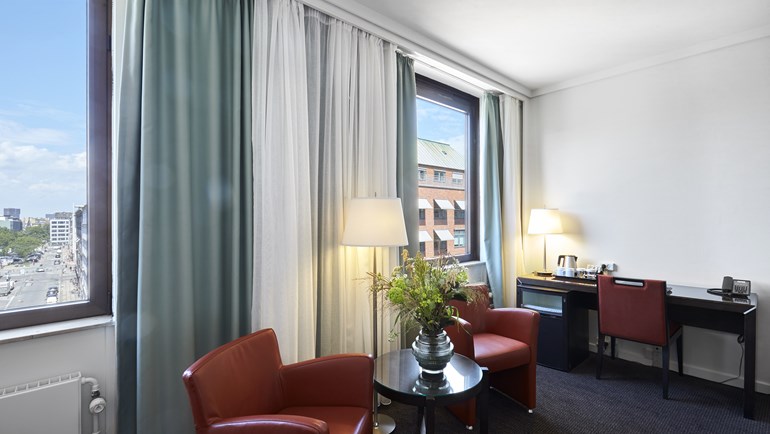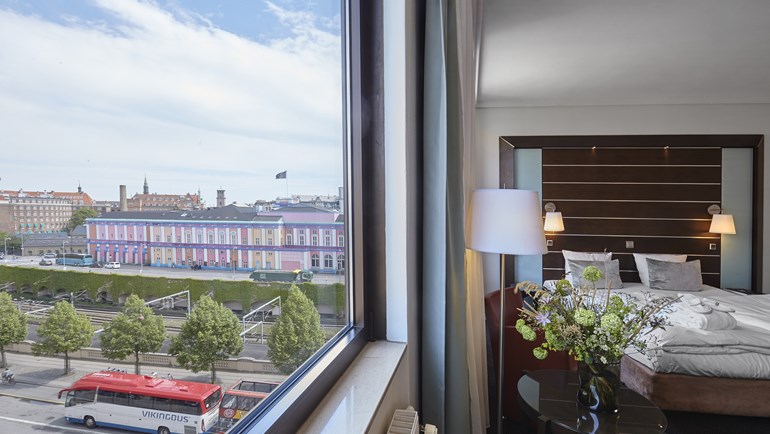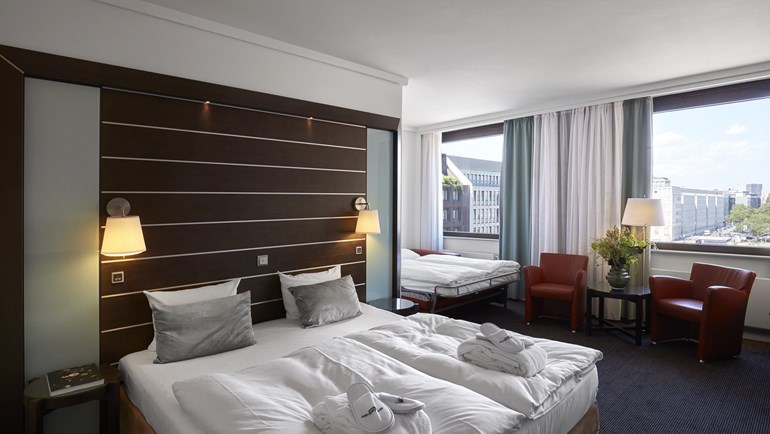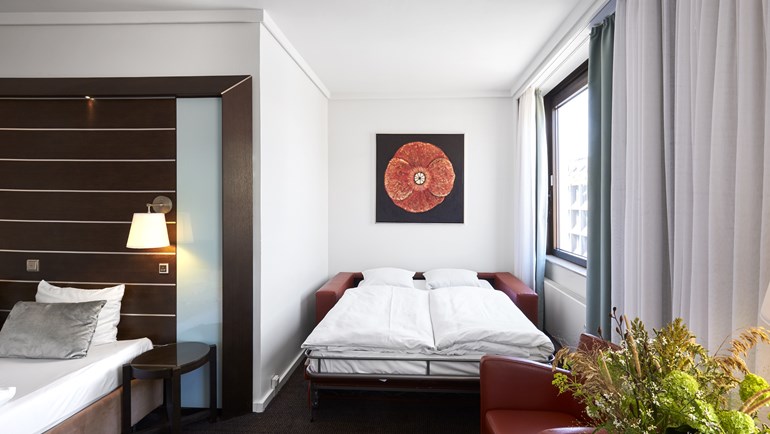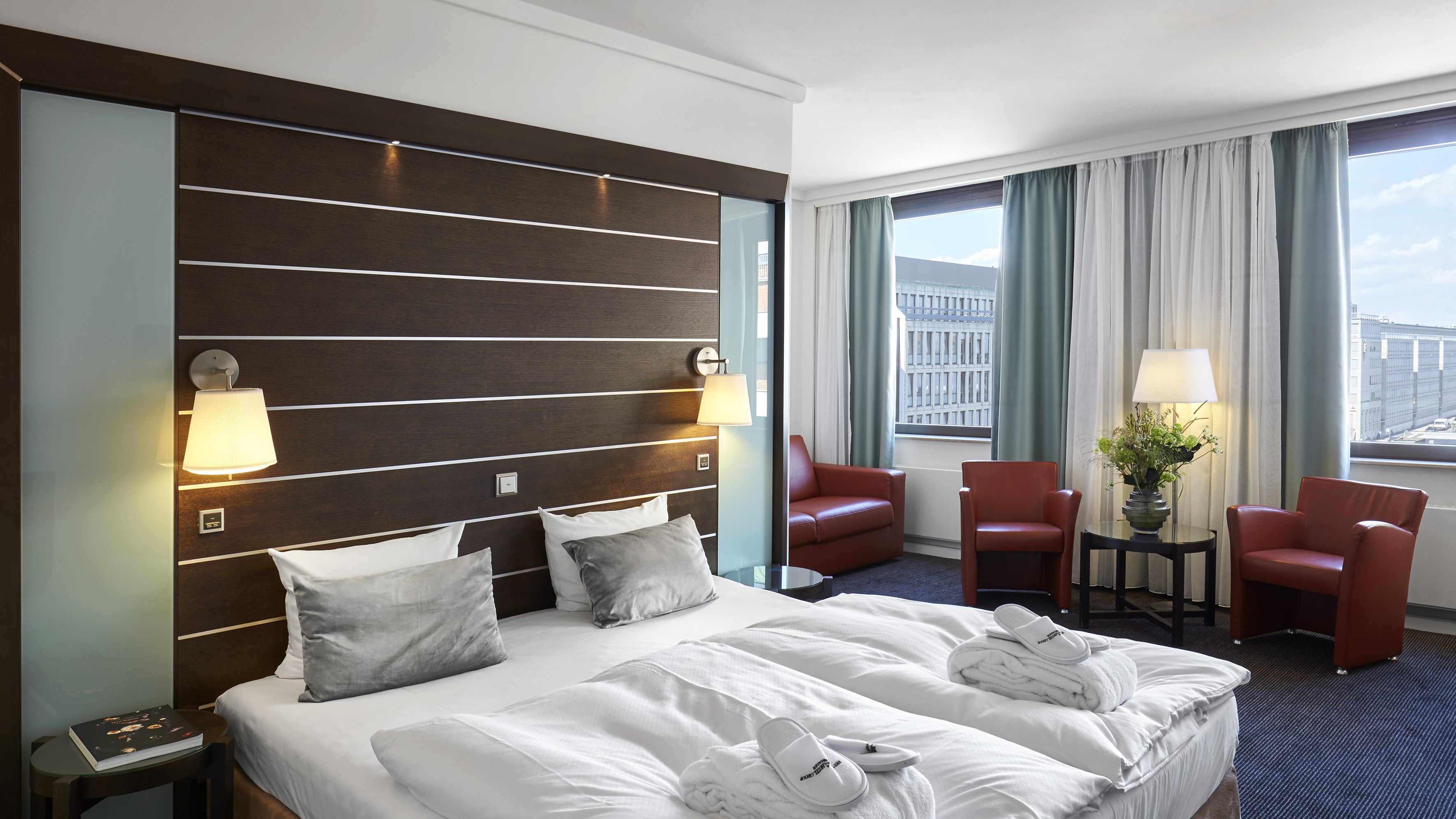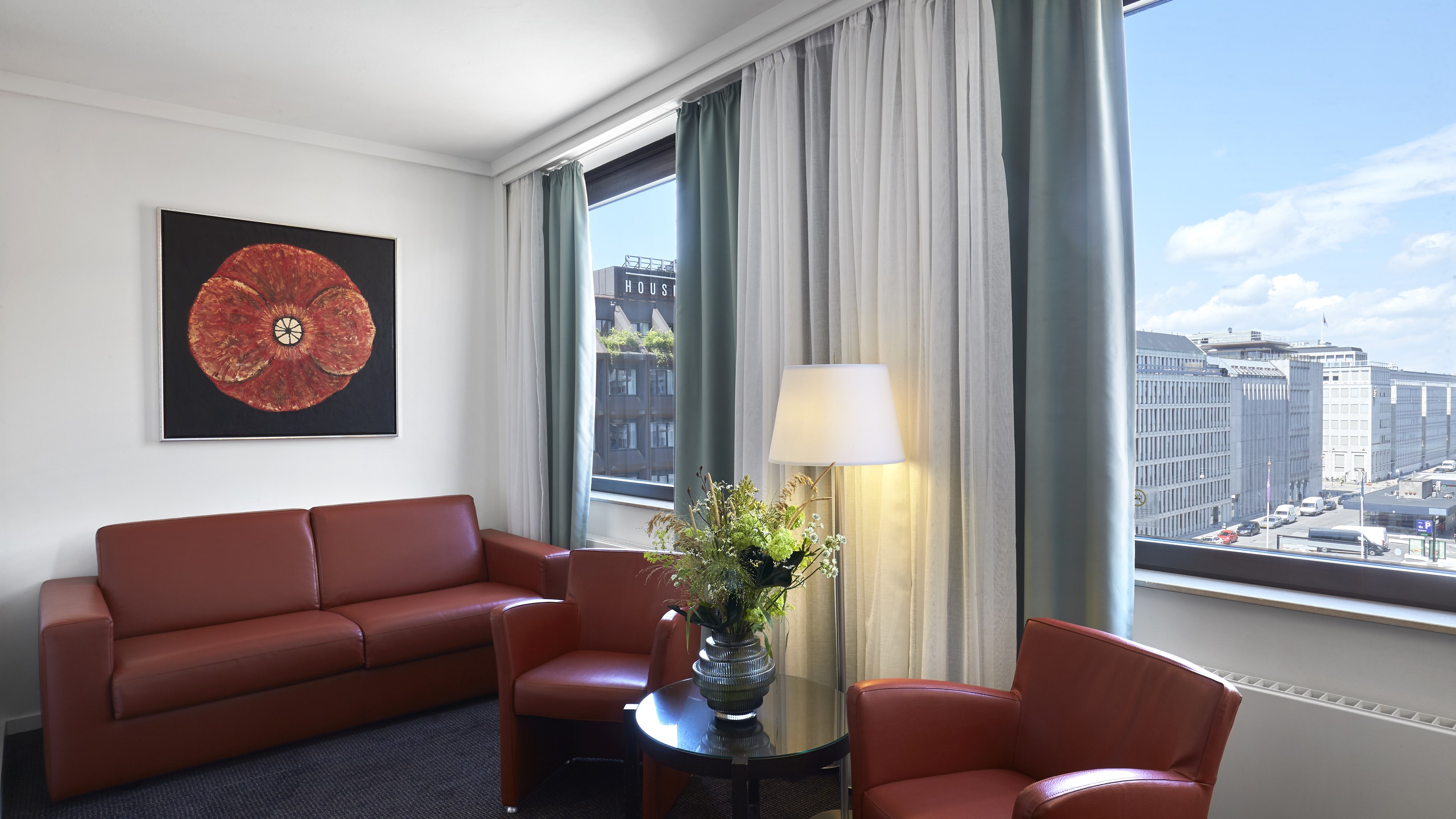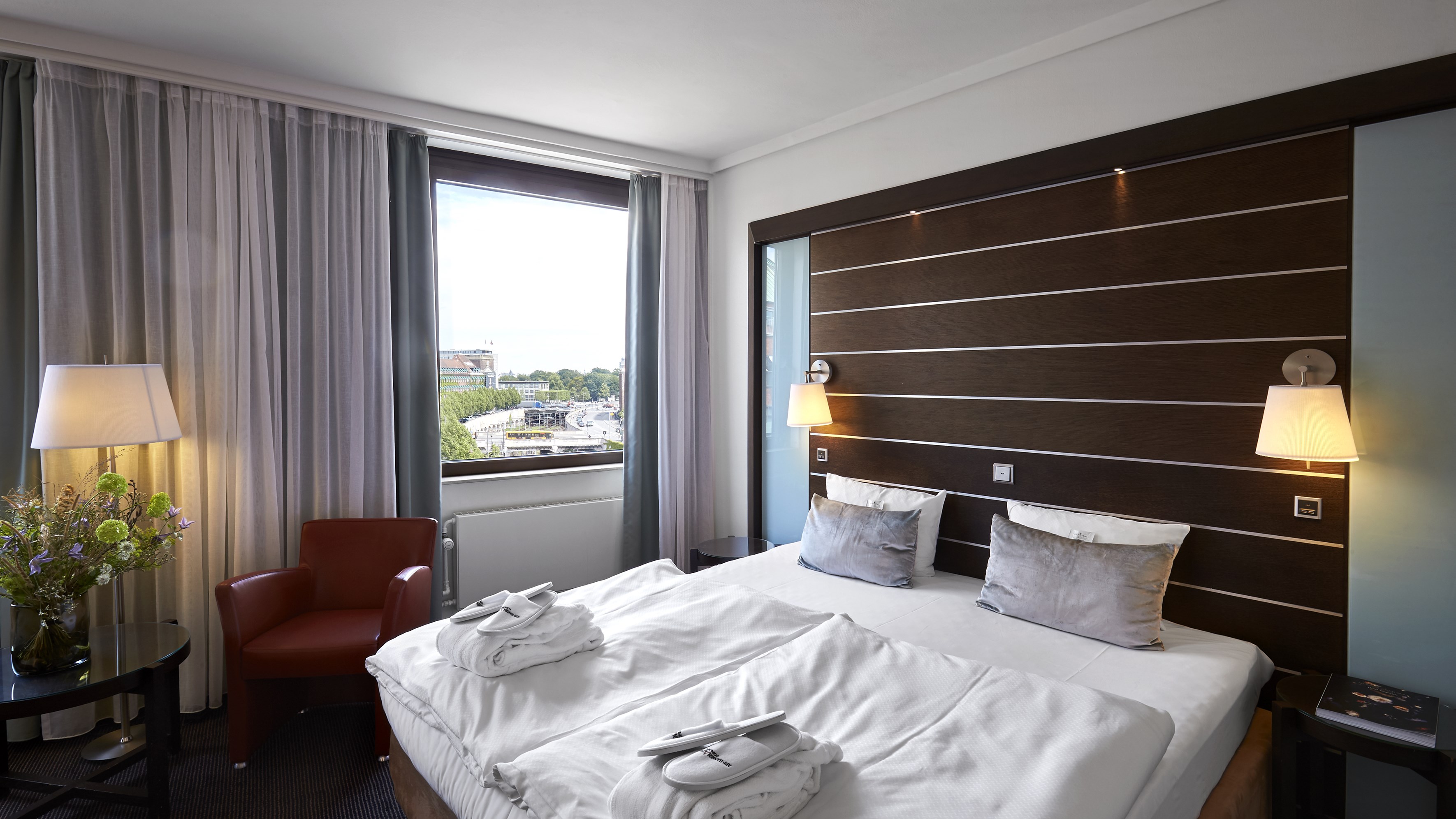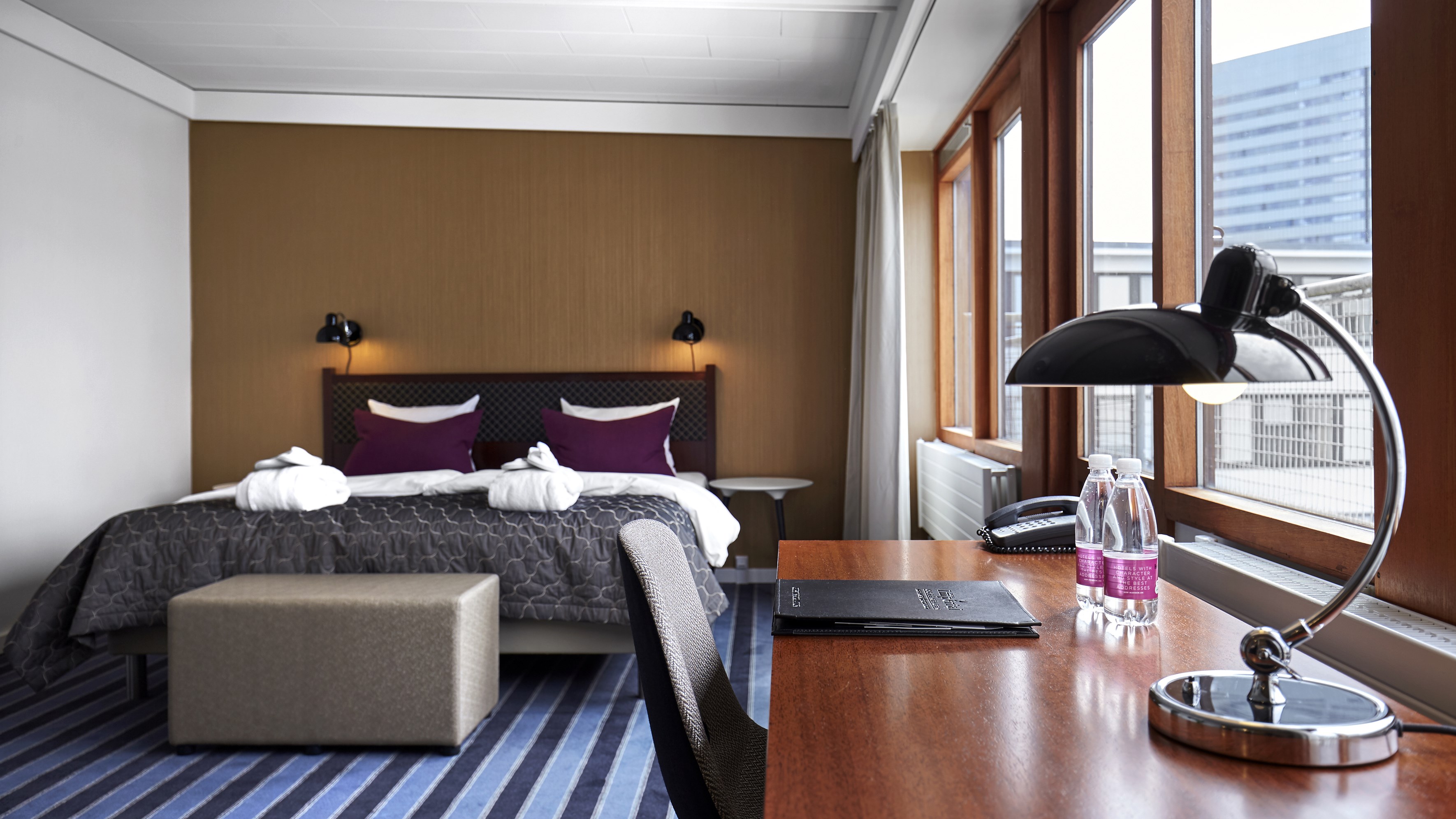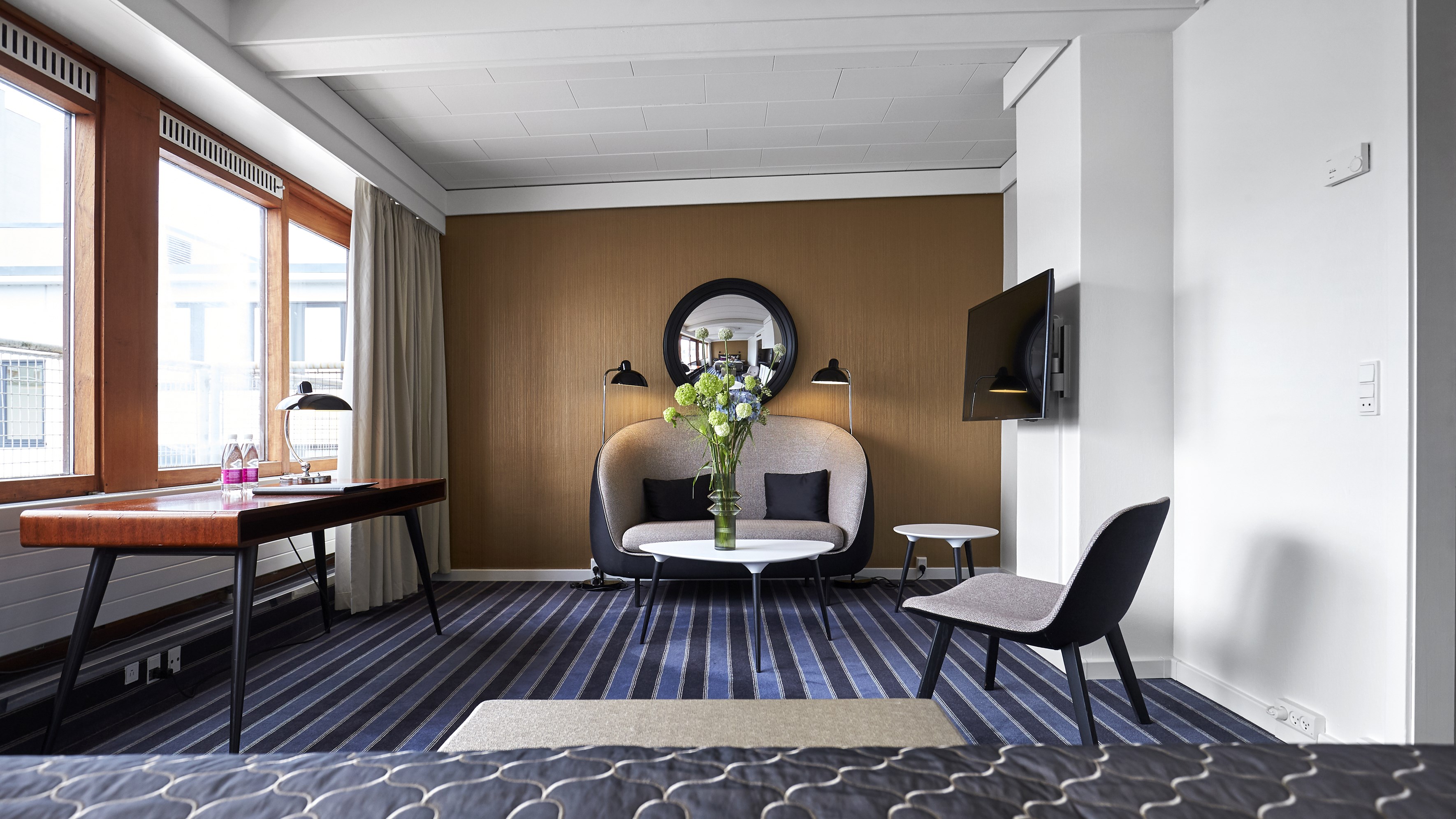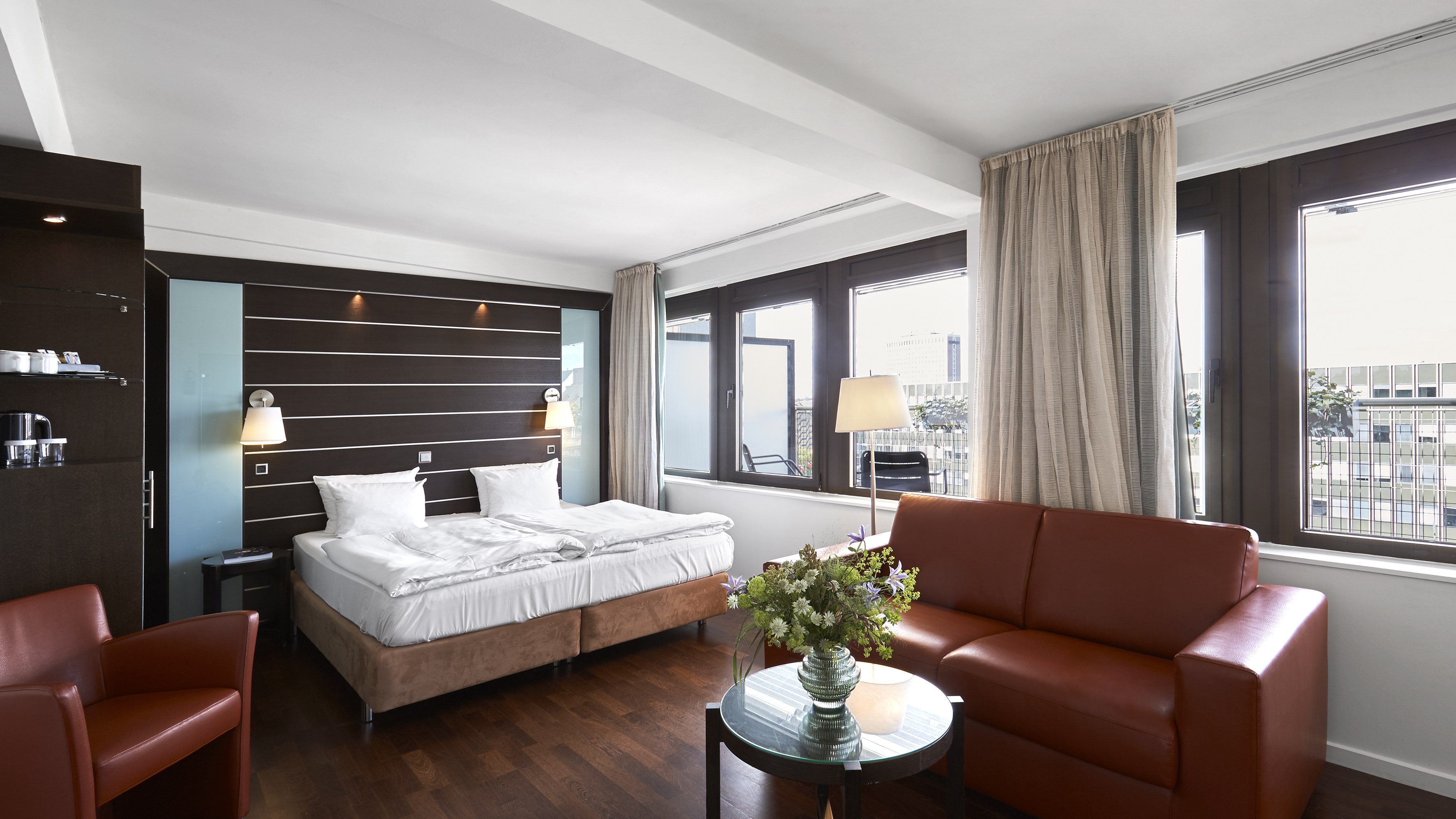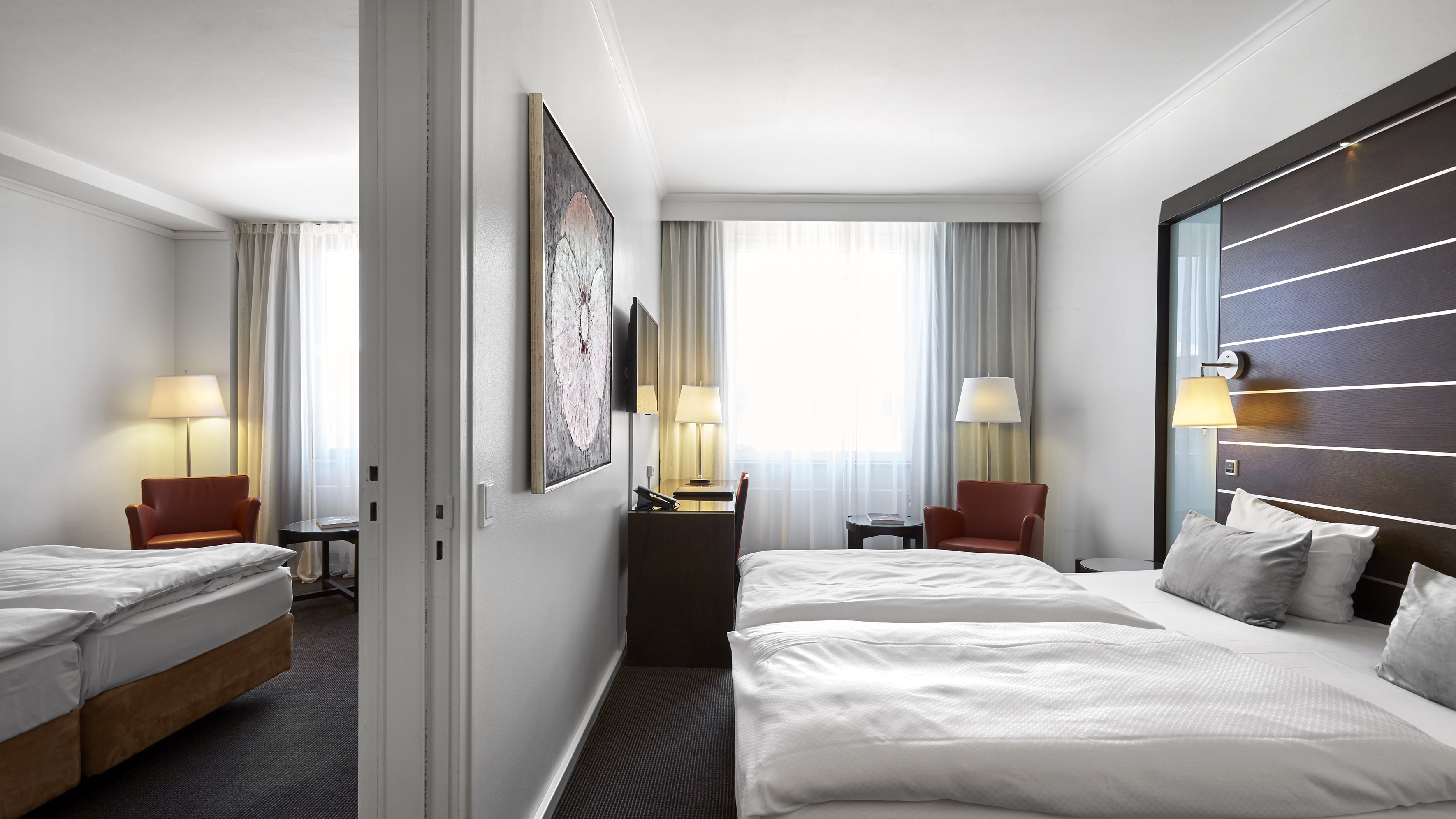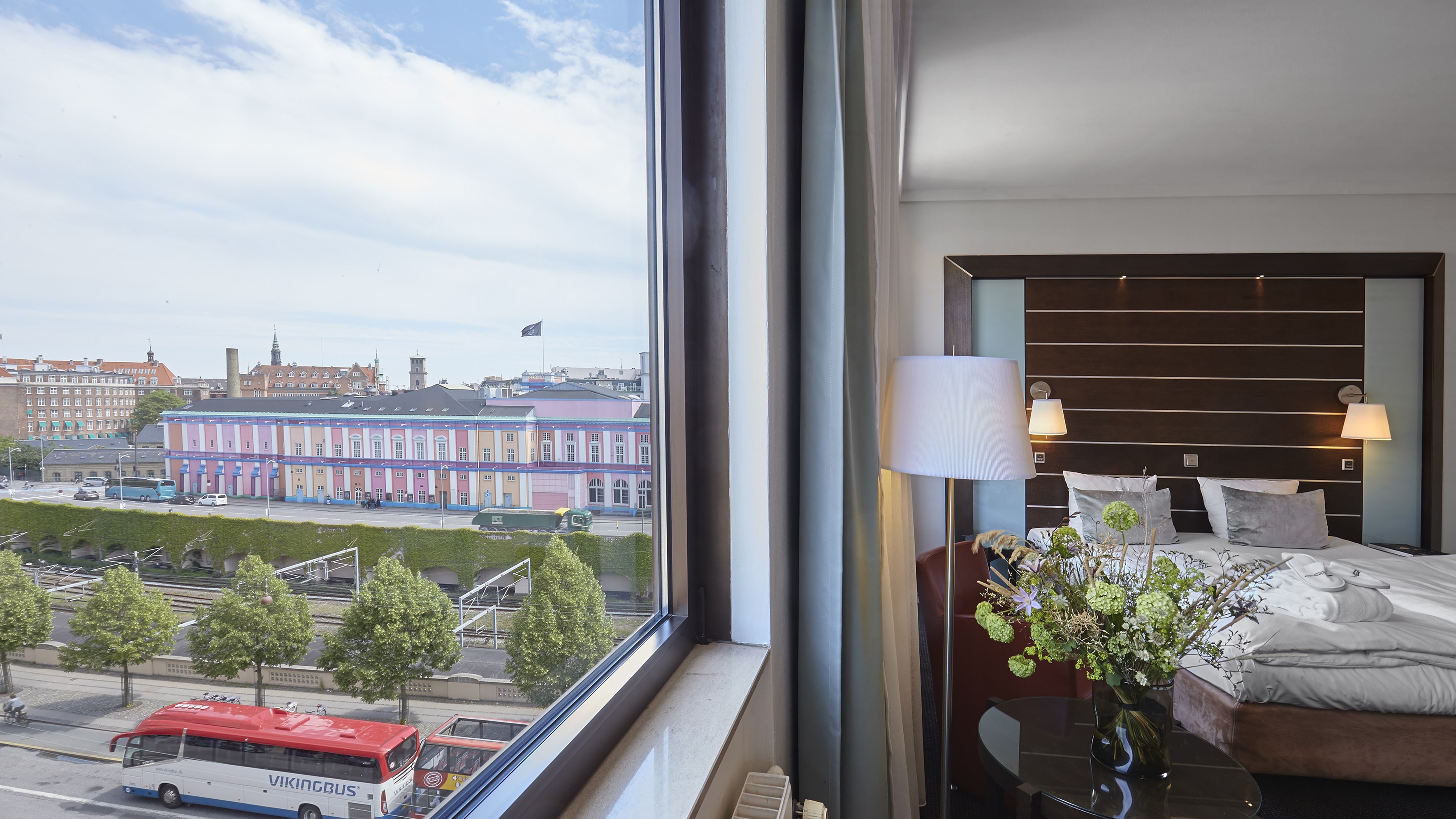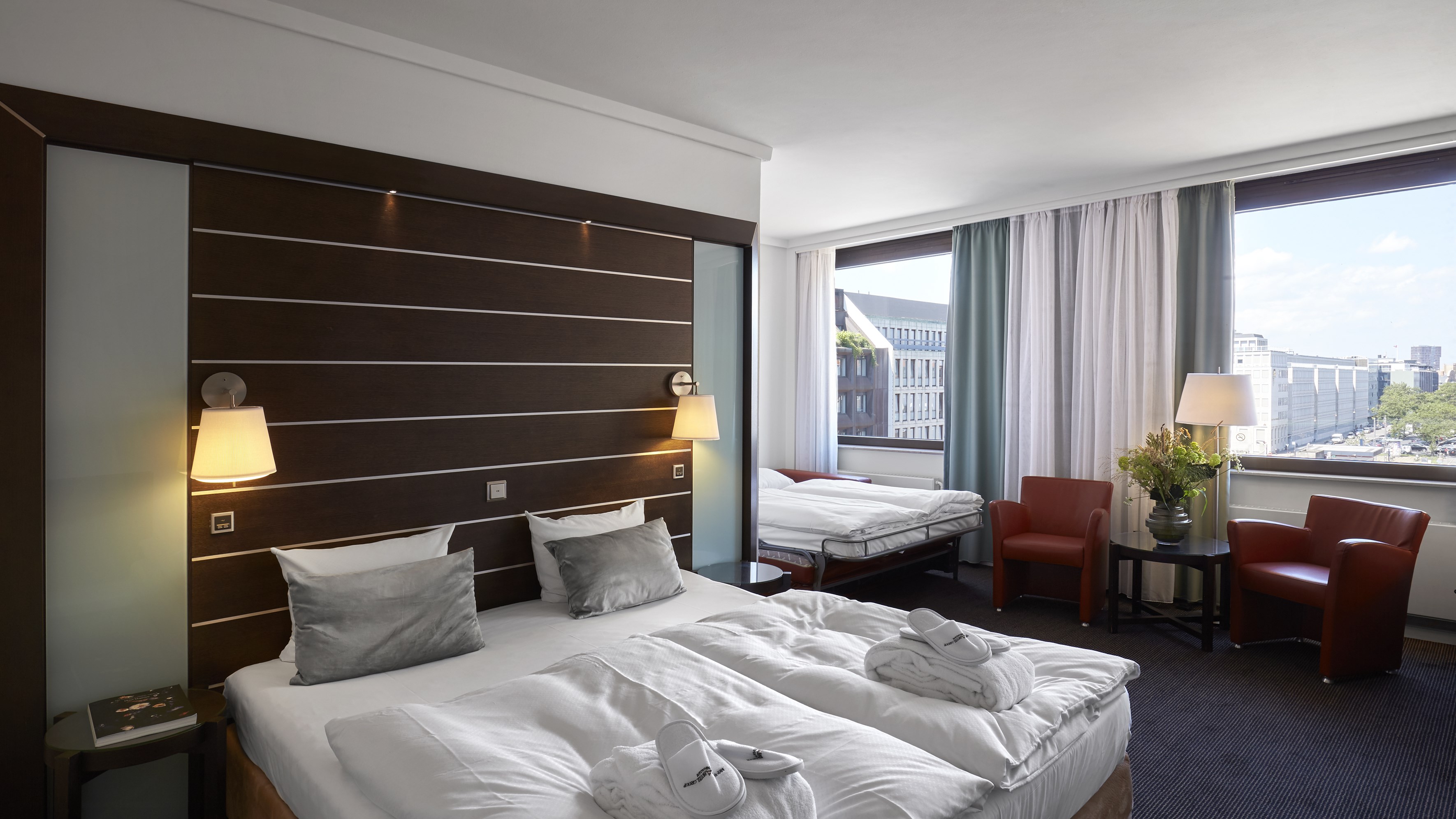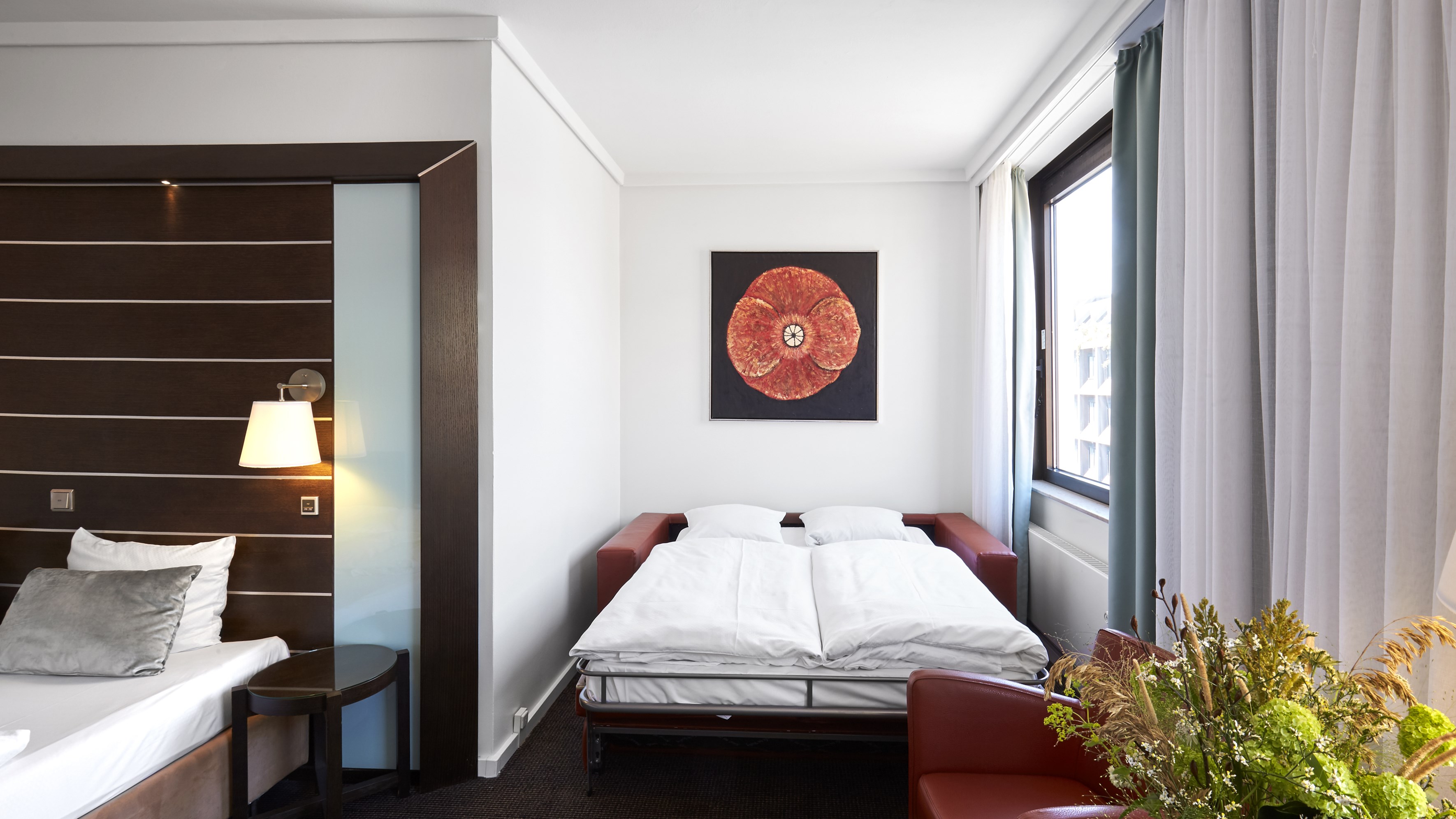 Rooms and suites
Enjoy a break in one of our traditional and modern rooms and let the functional design of the retro decades, the soft light and mix of warm shades and vibrant colors create the ambience for an unforgettable stay.
More about rooms and suites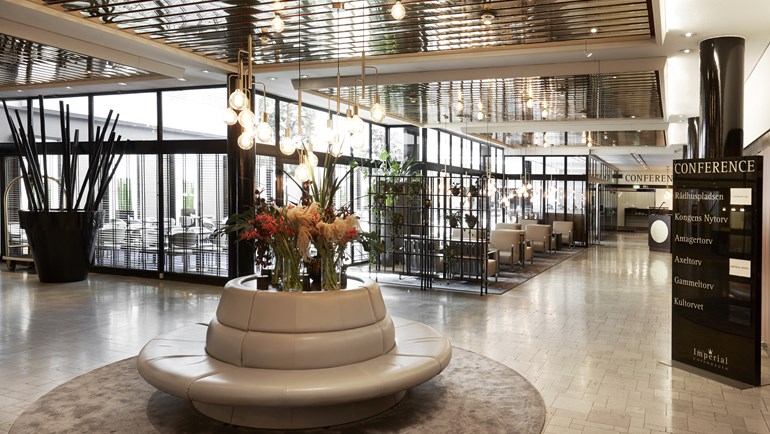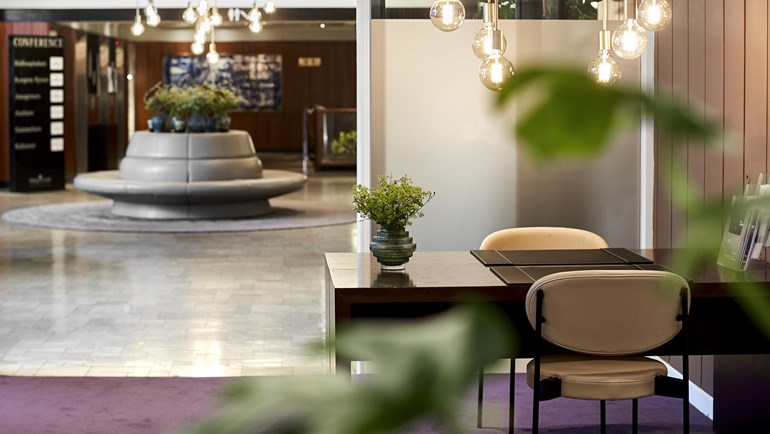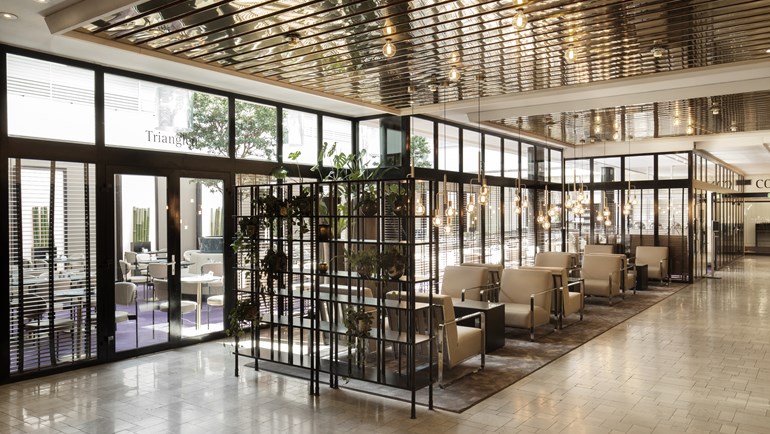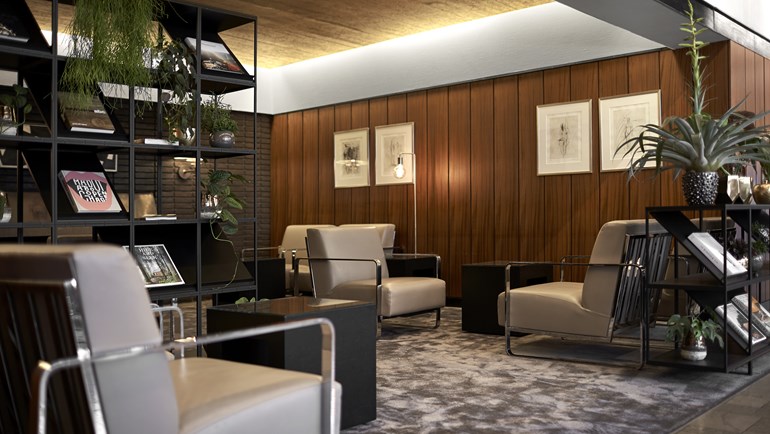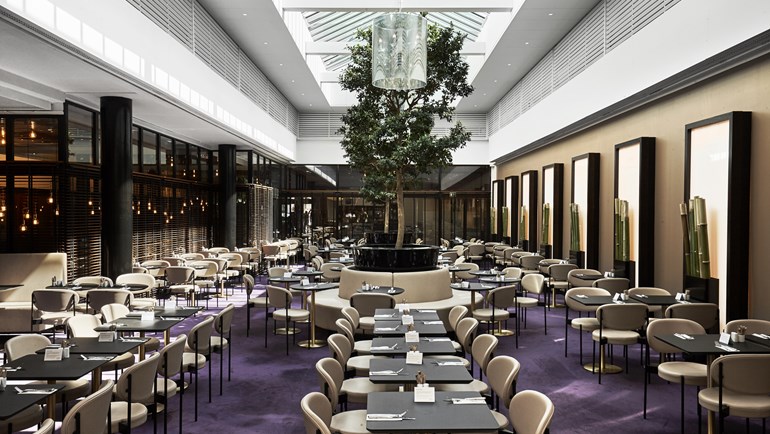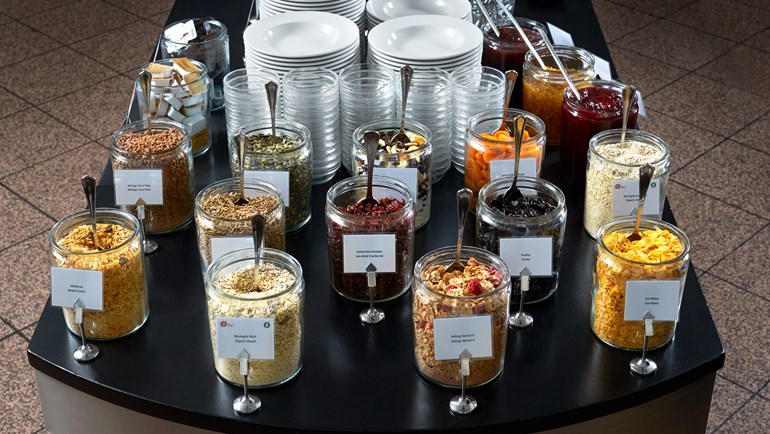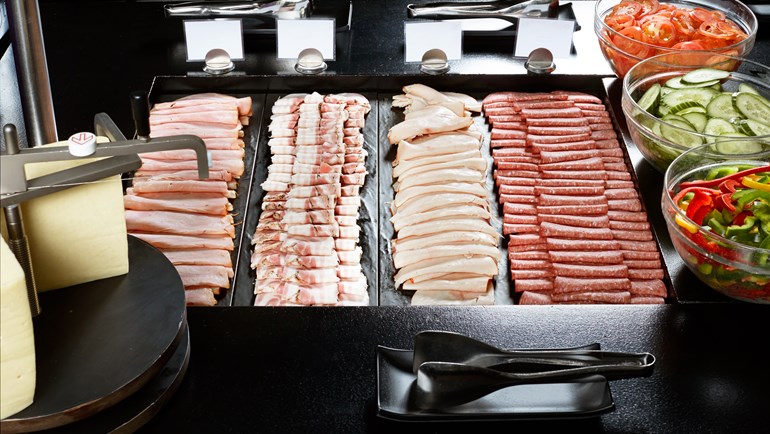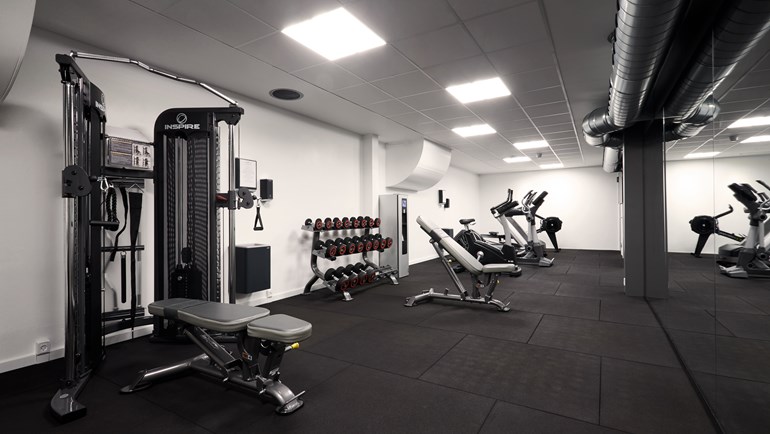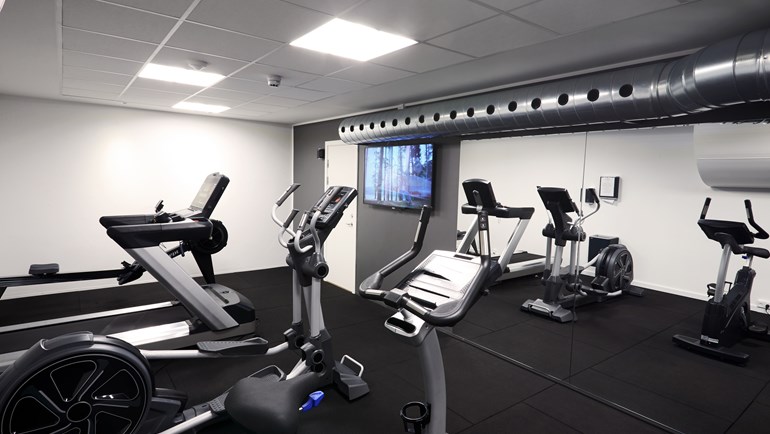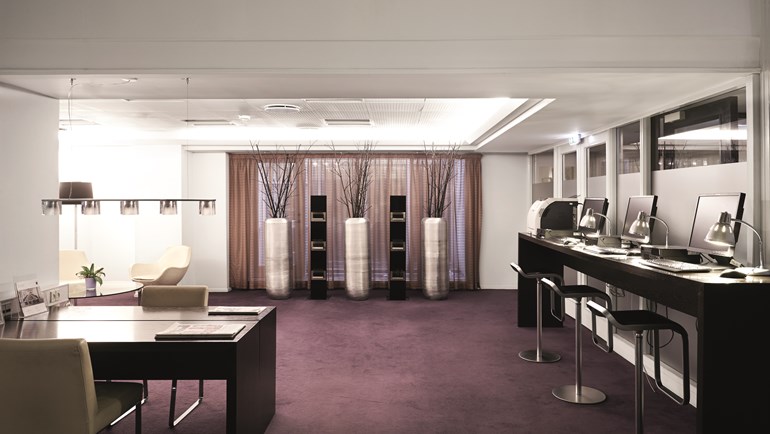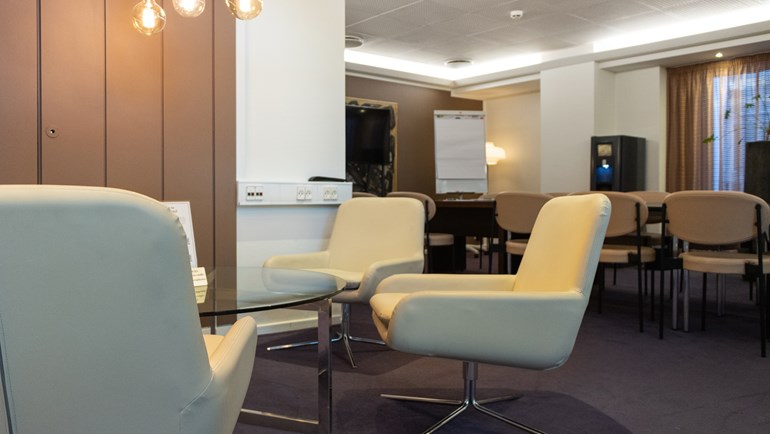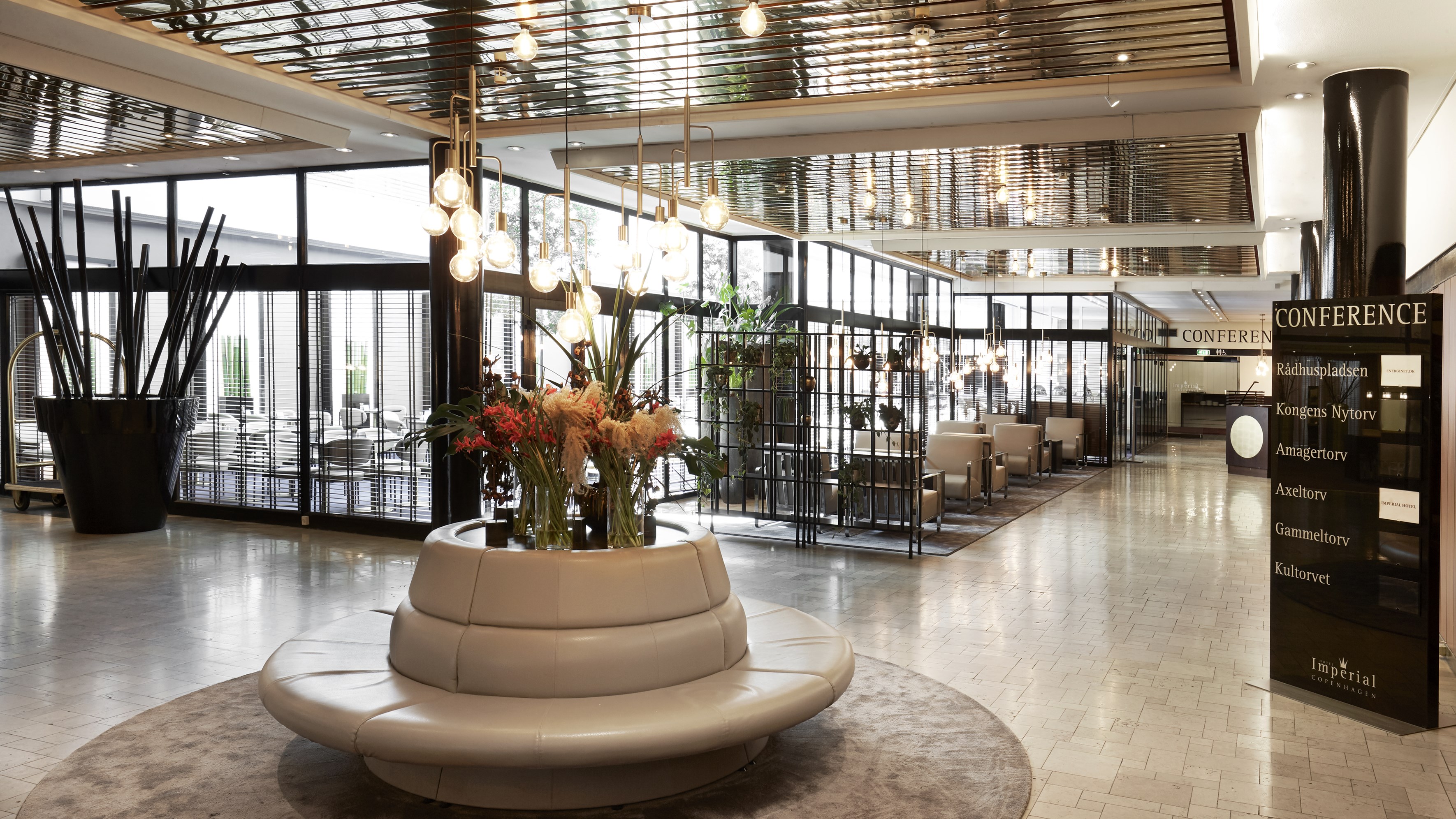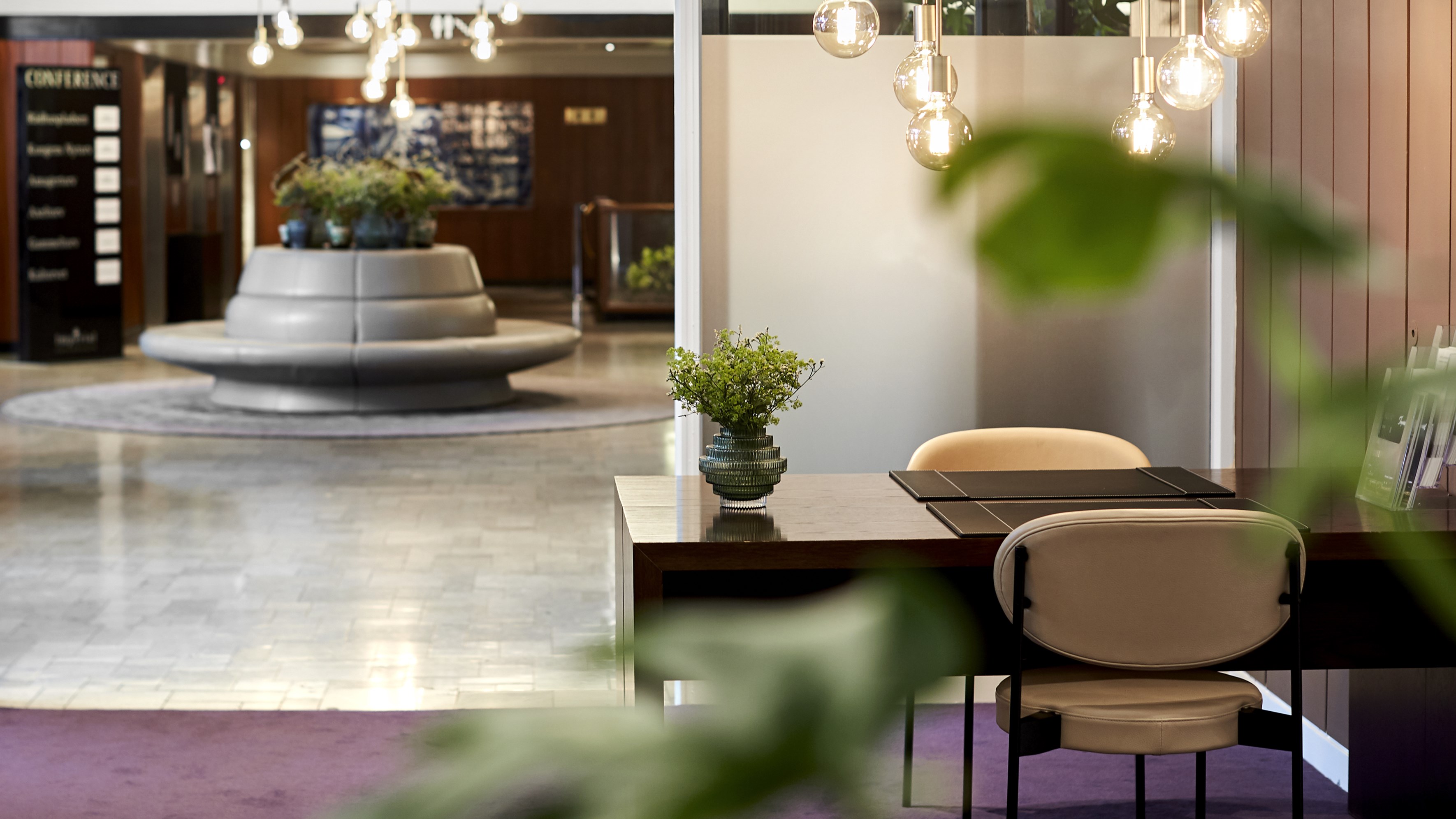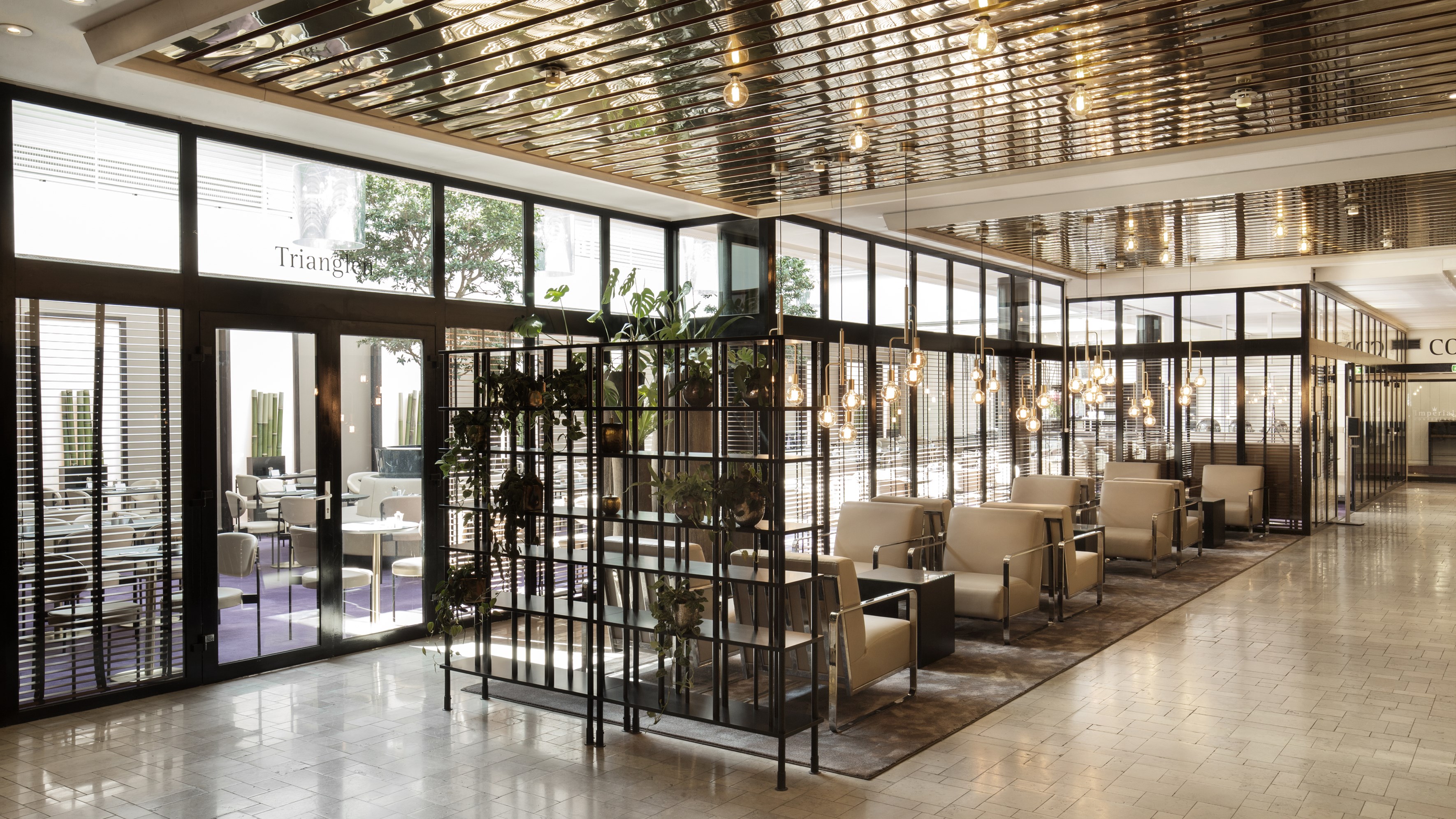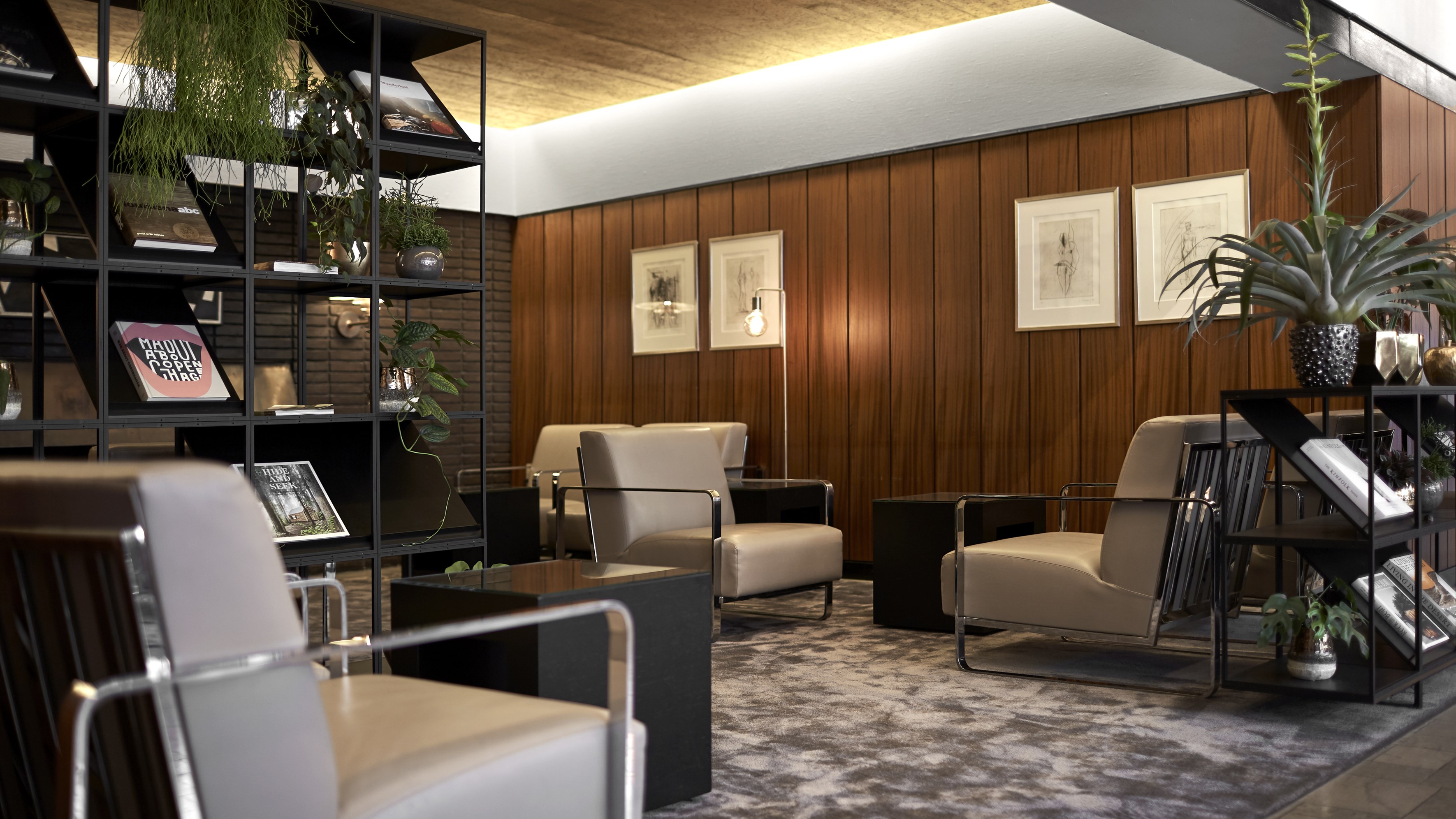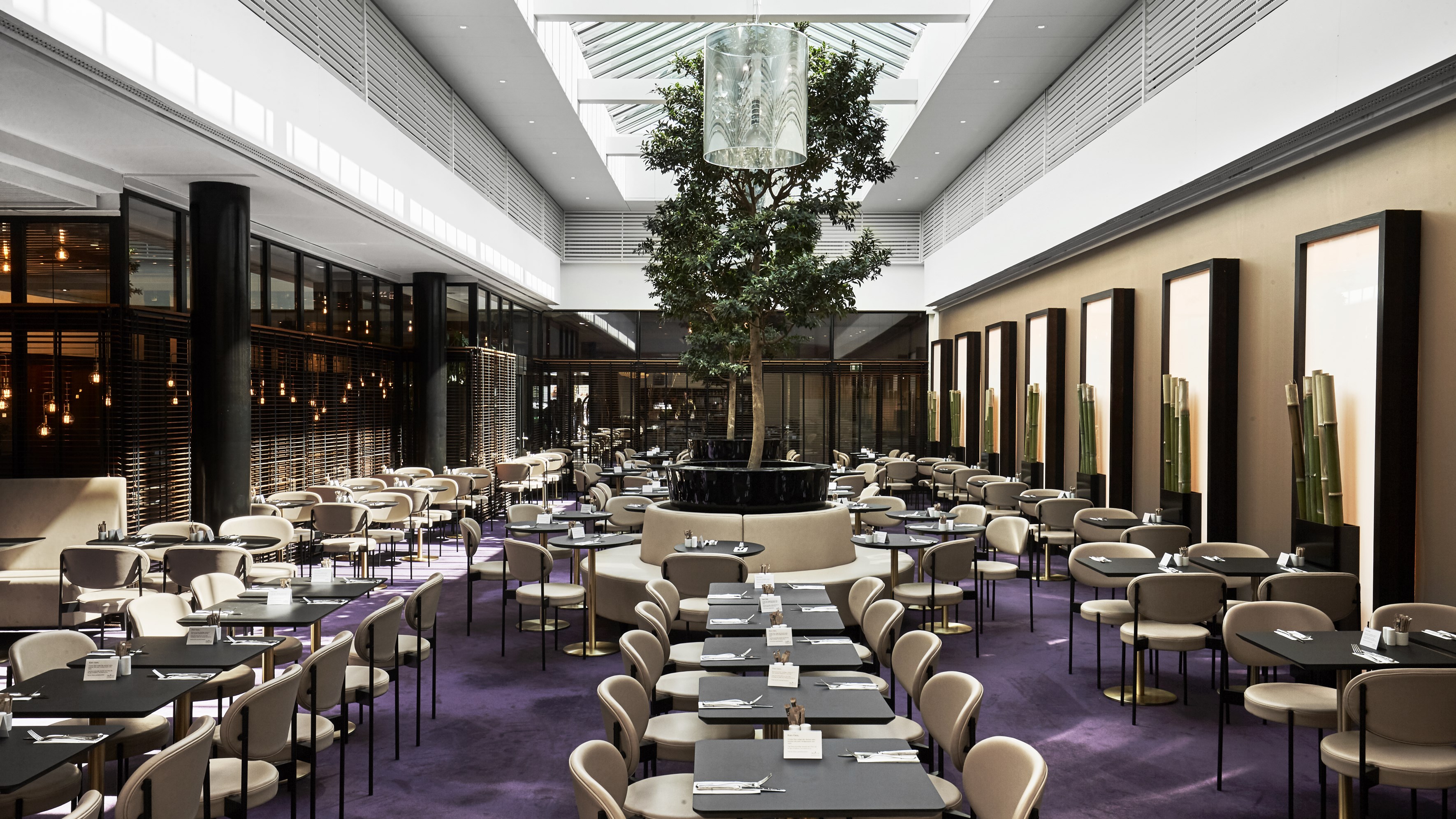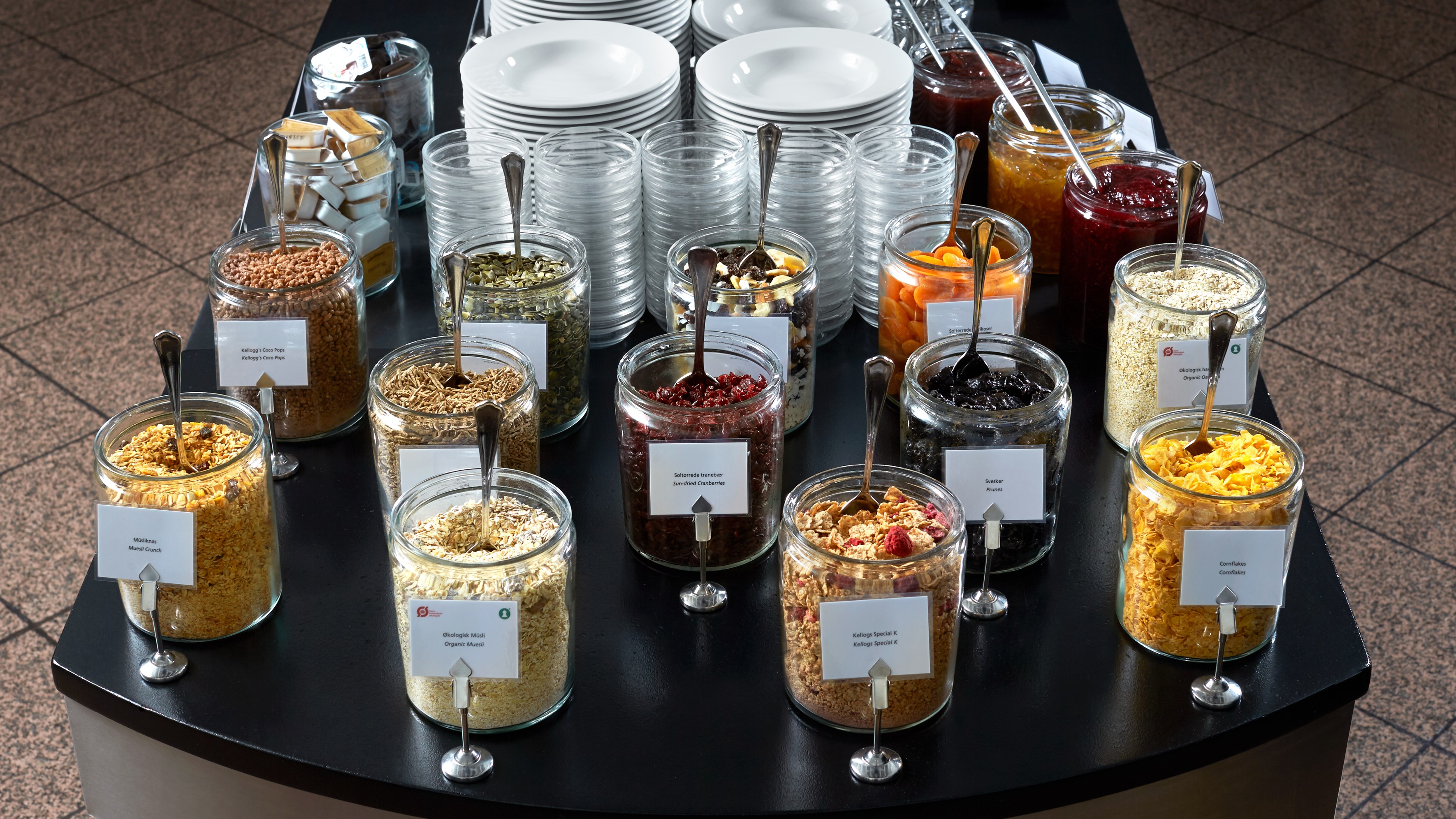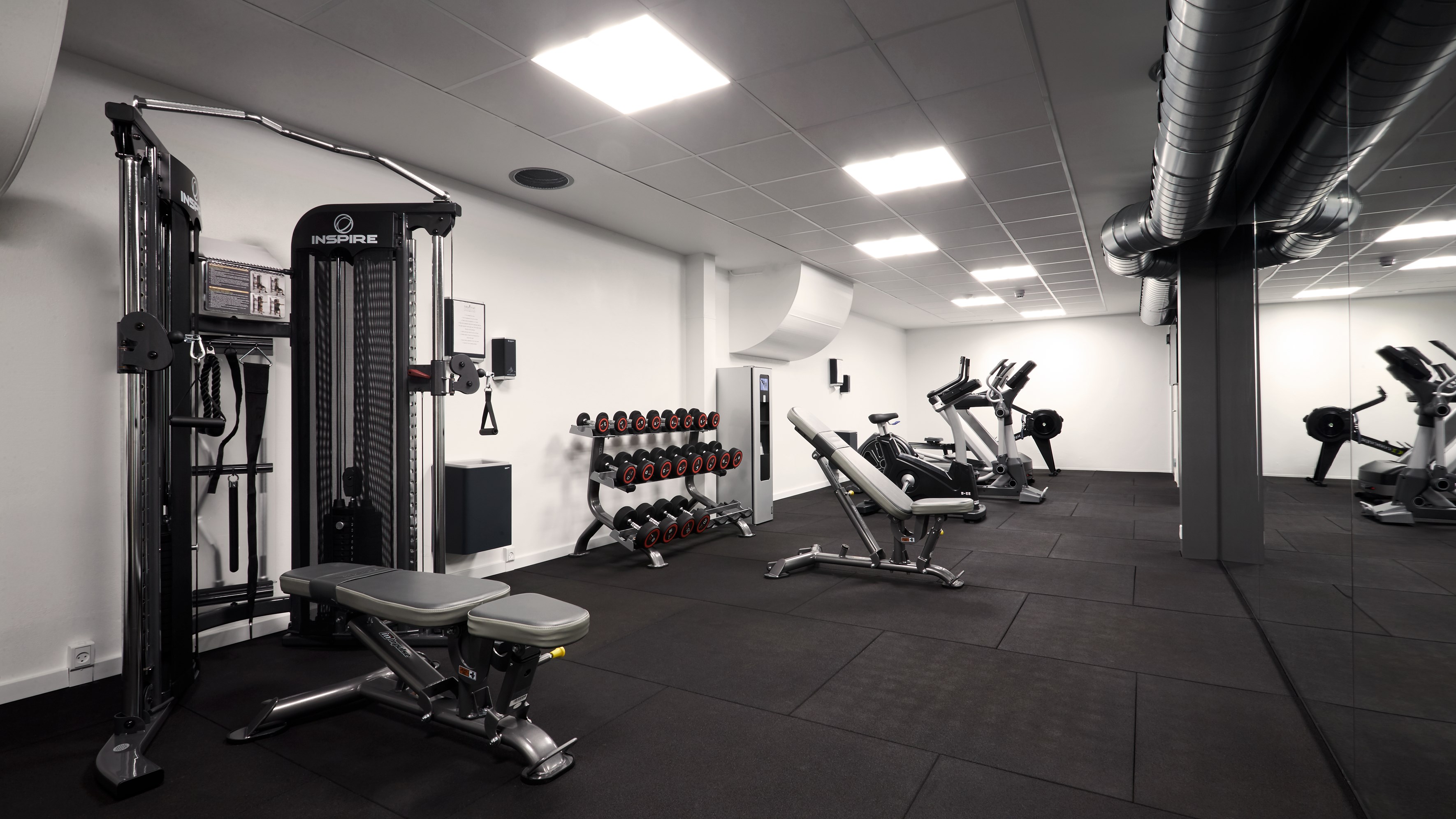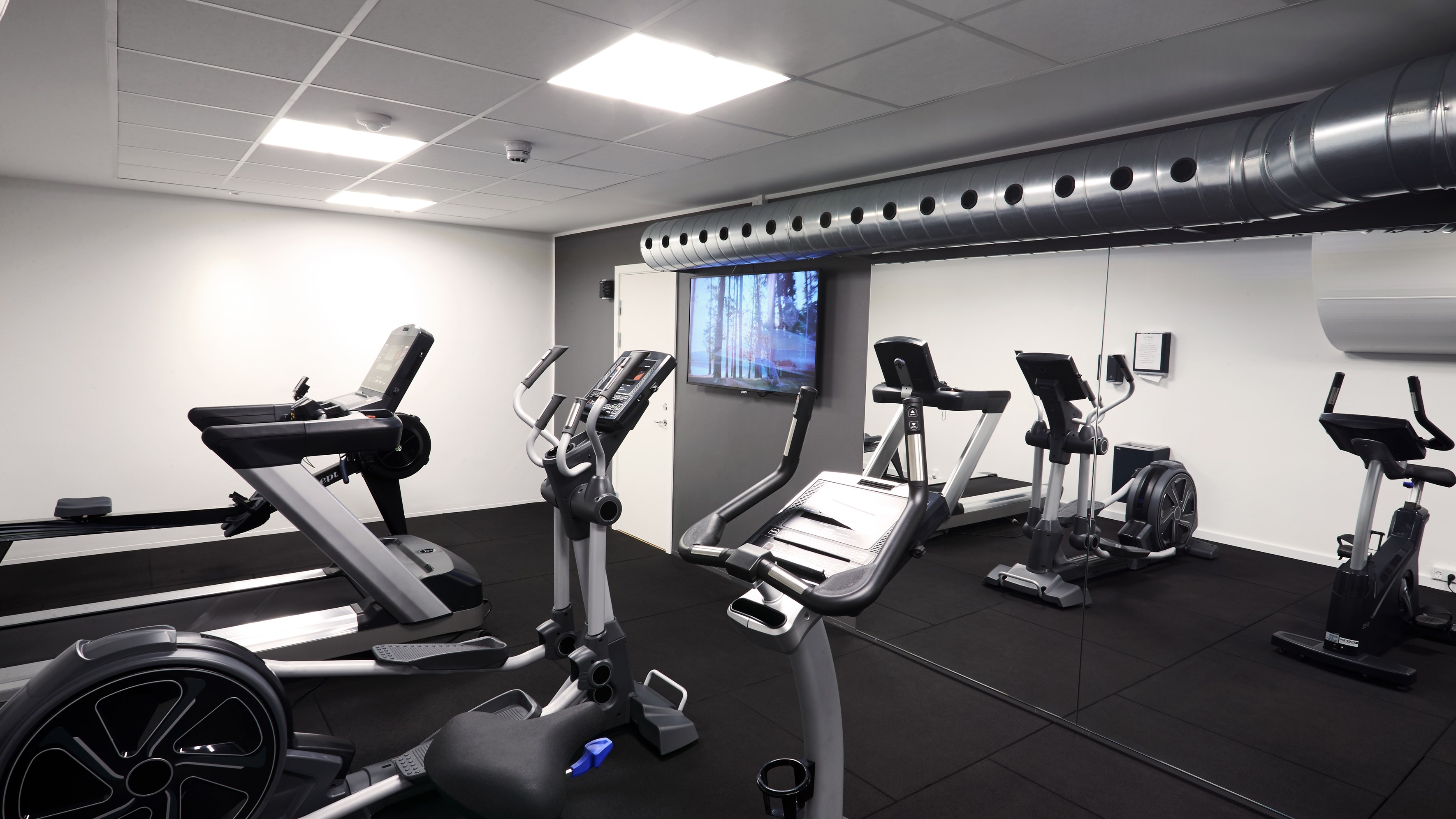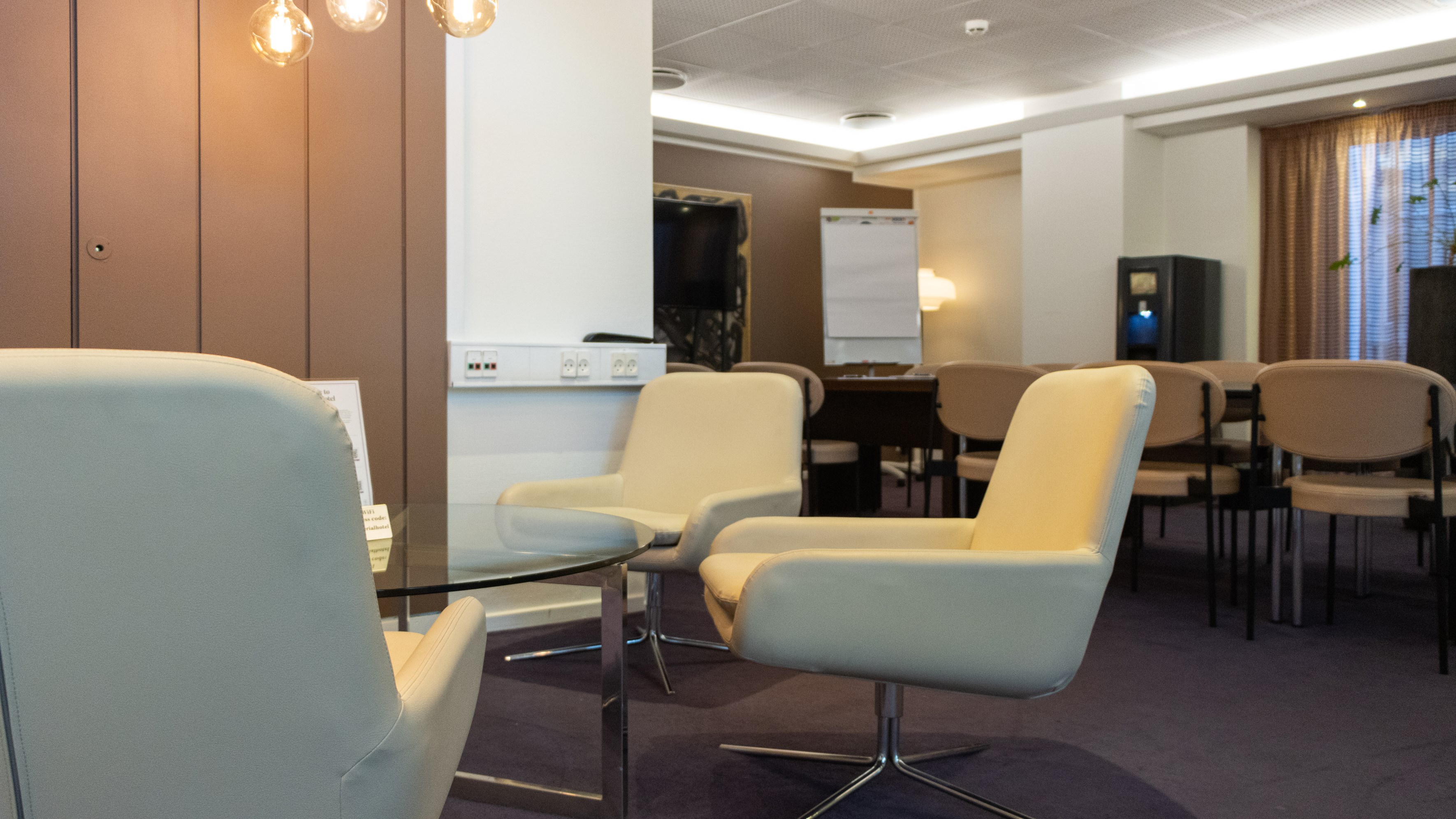 Facilities and services
Our many facilities create an extraordinary setting for your visit to Copenhagen, regardless of whether your stay is for business purposes or as a tourist. For example, start the day with our delicious breakfast buffet or a workout in our well-equipped fitness center.
More about facilities and services
---
Stay at the best address in Copenhagen
If you like modern design and appreciate that your hotel room radiates style and quality, then the Imperial Hotel by Vesterport station is a perfect base for your overnight stays in Copenhagen. Just around the corner from the hotel, you will find the Nordics' largest cinema, where previews of the latest films are held, and where it is possible to meet celebrities and a get glimpse of the film world's most glamorous moments on the red carpet.
If you would like to experience some of the most attractive neighborhoods in Copenhagen, you have both Frederiksberg and Vesterbro just a stone throw from the hotel. Both areas have wonderful shopping opportunities, restaurants, sights and much more.

Imperial Hotel
A fusion of tradition, innovation and an international atmosphere in the heart of Copenhagen.

Tycho Brahe Planetarium
Tycho Brahe Planetarium provides educational entertainment for the whole family about the starry sky and astronomy fascinating universe. See the stunning exhibition or take a tour at the planetarium's heart, Rumteatret which, with its 1,000 square meter delivers exceptional film experiences.

Shopping street (Strøget)
Strøget is the famous pedestrian shopping street in Copenhagen's city centre, which extends from Rådhuspladsen to Kongens Nytorv. The pedestrian street offers a wide array of shops, ranging from budget-friendly chains to some of the world's most expensive brands.

Tivoli Gardens
Tivoli Gardens is a fairytale amusement park in the heart of Copenhagen. Tivoli opened its doors in 1843, making it the world's second oldest amusement park, and it has been a huge attraction ever since.

Christiansborg Palace
Christiansborg Palace on Slotsholmen is home to the Danish Parliament. The palace features the Royal Reception Rooms, Absalon's ruins, the royal stables and, not least, the new attraction: the Royal Kitchen.

Torvehallerne
Torvehallerne is Copenhagen's exclusive food mecca, with cosy halls where you can get your hands on all sorts of ingredients and delicacies. Otherwise, you can enjoy a delicious meal in one of the small eateries.

Øl & Brød
Øl & Brød serves traditional open sandwiches with a modern touch. The classic taste of Denmark's national dish is coupled with an appropriate beer. The kitchen is run by two chefs who won silver at the Danish National Open Sandwich Championships in 2013.

Wallmans
Wallmans offers the perfect night out with dinner and show in the old Circus Building on Jernbanegade near the City Hall Square. Here is restaurant, nightclub and entertainment under one roof.
---
Imperial Hotel has accommodation and a number of overnight packages, which are put together so that there is something for every taste. Some of the packages are seasonal, some are valid for a set period, while others provide a city experience.
---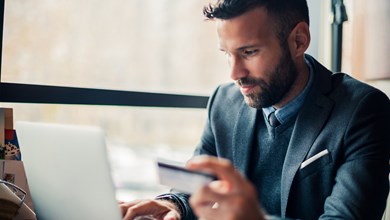 Price guarantee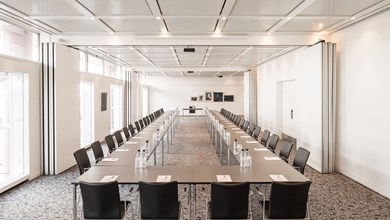 Meetings & conferences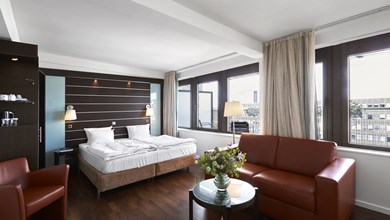 Strong offers in your inbox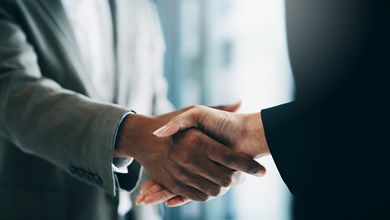 Corporate agreement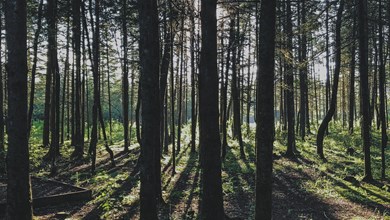 Sustainability
Gift card
---
Stay overnight in Copenhagen with classic Danish design
If you love modern design and appreciate a hotel room that exudes style and quality, then Imperial Hotel at Vesterport station is the perfect base for your stay in Copenhagen. As soon as you enter the hotel lobby, you can feel the historical sophistication and atmospheric surroundings of the '50s. When traditional surroundings meet new design, it creates a unique atmosphere – and that's exactly what you'll discover at Imperial Hotel.
Conference and accommodation in the city centre
In addition to the 304 comfortable and well-appointed rooms, the hotel also has six conference rooms of different sizes. All rooms are lovely and naturally light, with air cooling and a full range of state-of-the-art AV equipment. With its central location and excellent facilities, Imperial Hotel is a convenient base for staying overnight for both business travellers as well as tourists.
The Imperial cinema, Vesterbro and Frederiksberg are just around the corner
The largest cinema in Scandinavia is just around the corner from the hotel. Premieres are often held here for the latest films, giving you the opportunity to meet Danish celebrities and get a glimpse of the film world's most glamorous moments on the red carpet. If you want to experience some of the most attractive neighbourhoods in Copenhagen, then Frederiksberg and Vesterbro are just a stone's throw from the hotel. Both areas have great shopping opportunities, restaurants, local attractions and much more. You can also take the opportunity to hang out with the local Copenhageners and enjoy their favourite places. Look forward to enjoying some lovely days in Copenhagen and book your accommodation at Imperial Hotel today.